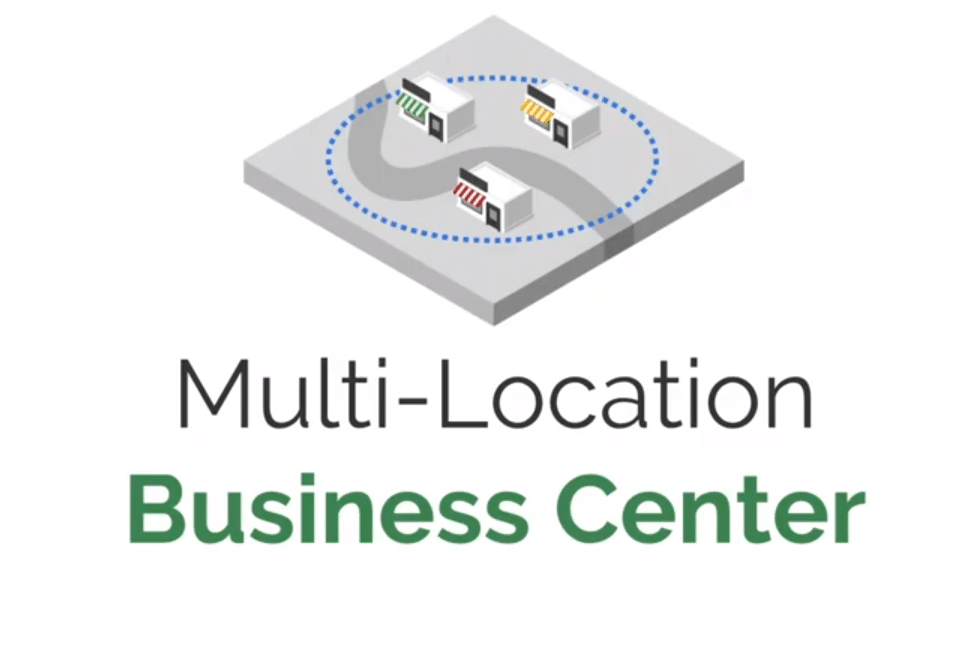 Multiple Location Google My Business Management and Software
Are you looking for a single solution to efficiently manage multiple locations for your Google My Business (GMB), Reviews, Directory Listings, Google and Facebook Ads and social postings with in-depth reporting?
Now multi-location businesses, commercial real estate owners, brokerages, and health care networks can quickly and seamlessly get a roll-up of all the measurable metrics from a single dashboard. Our interface allows for the rapid identification and improvement of winners and losers.
Having easy access to all your locations with customized filters is efficient and profitable. You will gain customer insights and new income streams that weren't previously profitable.
I've put together an overview of what is available to you. The data we can provide for your business is exciting. If you own 2 locations or 1,000, this is for you.
Multi-Location GMB, Social and Advertising – Key Workflows
As you read through and scroll down the page, you will find images of the dashboard with essential features that you can view in a click. One-on-one support is available in an instant via phone call, email, or text. If you need specific tutorials, we can create them for you.
How to Manage Multiple GMB Locations From A Single Dashboard for 2 to Over 1,000 Location Businesses
You can now manage all your Google my Business Locations from a single dashboard. In addition to getting detailed reports with numerous filters to compare your locations that I've listed under the Getting Started category below, here's a list of additional bulk management features.
Edit Hours of Operation
Fix Addresses
Add or remove a location
Fix an Incorrect Location
Edit Your Business Profile for Maps
Optimize Addresses and SEO Directory Listings
GMB Posts and Scheduling
Respond To Reviews (Including HIPPA Compliant Reviews)
View Insights For Maps
Customized Reporting With a Click
How to Get Started with GMB Management
You can start with an overall snapshot of all locations, then drill down to a region or single location.
This method is ideal for getting an accurate picture of performance with filters enabling you to sort the metrics and make comparisons.
Snapshot Reports – to increase your profits, you can easily and quickly view reports for multiple locations to measure how your business compares to others in the industry. The SnapShot report provides an easy to read color-coded comparative score to similar companies in your industry. The reports take into consideration Website, SEO, Reviews, Social Media, Paid Ads, and Directory Listings.
Reviews – Your Reviews can be managed across all locations. They can be sorted to see when the reviews came in during a time period. Just click to change the time to measure the consistency of reviews and accelerate reviews for the least performing locations. You can also sort by 1-5 Star reviews.
SEO Google My Business Directory Listings – Accurate Local Business Listings are one of the most important factors for Google My Business Optimization. Manage All your locations from a single dashboard including hours of operation, NAP Data (Name, Address, Phone Number), Google Maps, Manage Photos on Listings. Sync all your company information on listings from a single dashboard for mobile, tablet, and desktop consistency. Directory Listings should include Yelp, Local.com, SuperPages, Yahoo Local, Mapquest, and many more. For health care and medical practice, there are health directories.
Google Ads (Adwords) – Due to the massive amount of ad campaigns and niche markets, we have data on the best keywords and ad campaigns to produce the most profitable results. The campaign performance can be measured right from our dashboard.
Facebook Ads – One of the enormous benefits provided is access to profitable Facebook ad campaigns across hundreds of business types. Like with Google Ads, the Return On Investment can be measured with access to the ad metrics from a single dashboard.
Display Ads – Display Ads are promoted on News sites with ad targeting to a specific local audience. Today it seems everyone is glued to their mobile phones reading news sites. You can have your display ads custom made and promoted via the dashboard. You get full reporting in a single location to view how all your marketing is working together to build a dominant local brand.
Google Analytics – Your website analytics can be synced with your multi-location dashboard. It's a whole lot more efficient to have everything in a single panel without having to log in and out of numerous accounts.
Reporting – Reports are created by specific date ranges. Reports are saved and accessed by custom date ranges to measure month by month and year by year. Reports provided are color-coded with grades A, B, C, D, F.
The Multi-Location Business Center Dashboard
Below, you can scroll through images of the Multi-Location Google My Business dashboard.
Overview – This image shows the different regions of a 1,000 location business in Canada. Each circle can be clicked, showing a list of all locations in the area. You can see an overall view of Reviews, Listings, and Google My Business Statistics.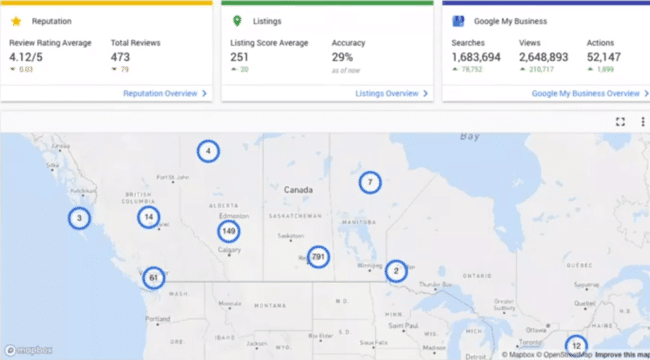 Zoom In – This image shows a zoomed-in vantage point of all locations. You can zoom in or out to view any way you like.
Reviews By Star Rating – The chart below shows access to all locations by color-coded star rating. You can drill down by star rating. Viewing by rating enables you to focus on areas that need improvement.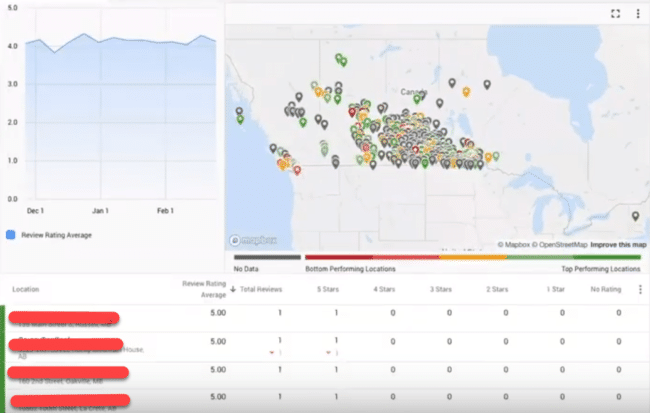 SnapShot Report – Here, you can drill down to each location. The chart shows various color-coded scores of your listings on Google and Bing search engines, directories, apps, and GPS.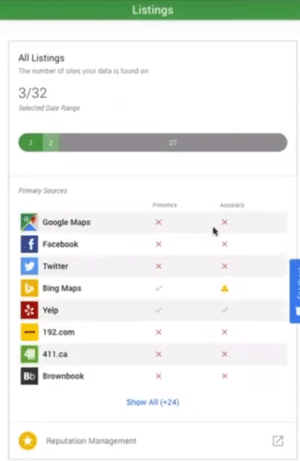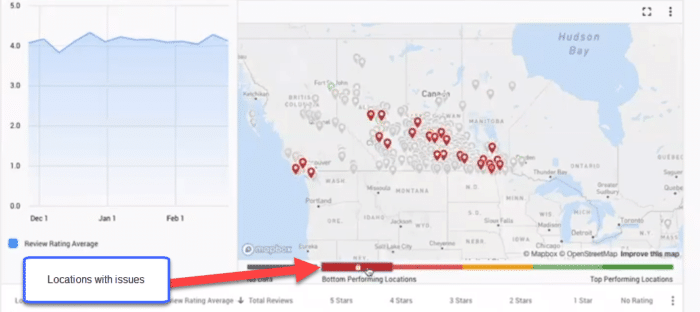 Review Responses – This feature allows for drilling down to a single location to respond to Google Reviews. Notice on the right column, you will see 1-5 Star Ratings. You can click on any of the stars to see the reviews for each rating. You can quickly and seamlessly move back and forth from one location to the next.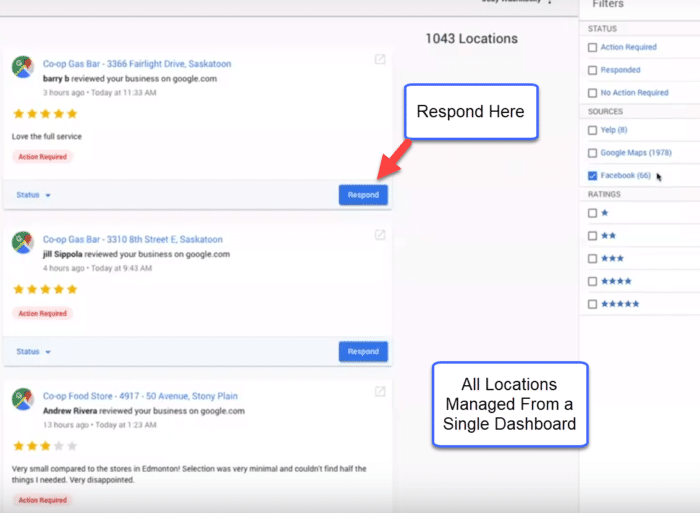 How To Fix a Google My Business Location – This is a nice feature. The color coding allows you to fix a location that is not accurate instantly. Just click the location and adjust via the form to the right. You have access to many filters, as you can see below. You can sort by Geographic area and date range. This sorting is done in seconds with a few clicks.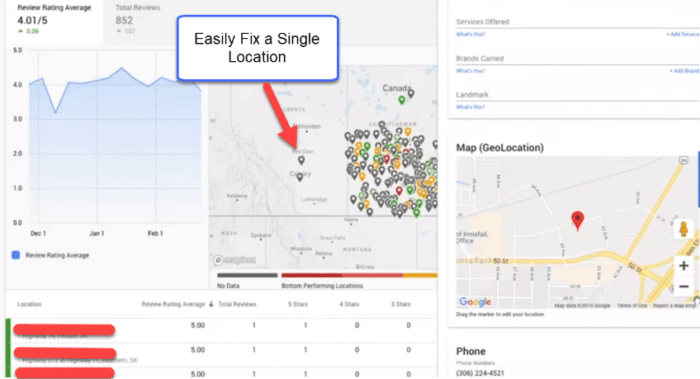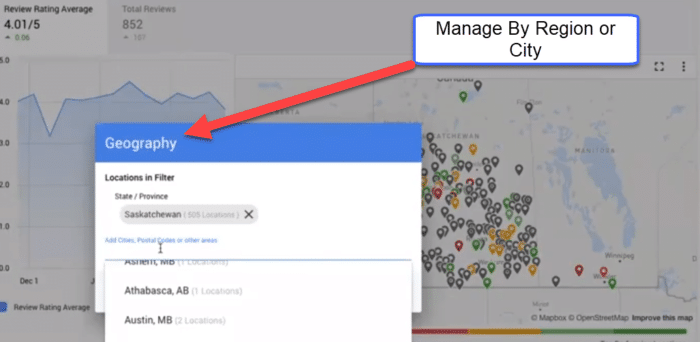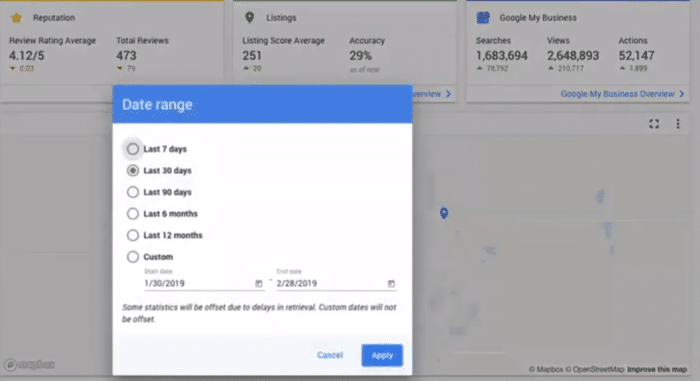 Social Media – Management Grades are created for each sub-section. The scores are converted from numerical values to lettered grades.


Website Management From Multi-Location Business Center Dashboard – using PageSpeed Insights by Google, you can instantly measure your website performance, including Mobile and Desktop.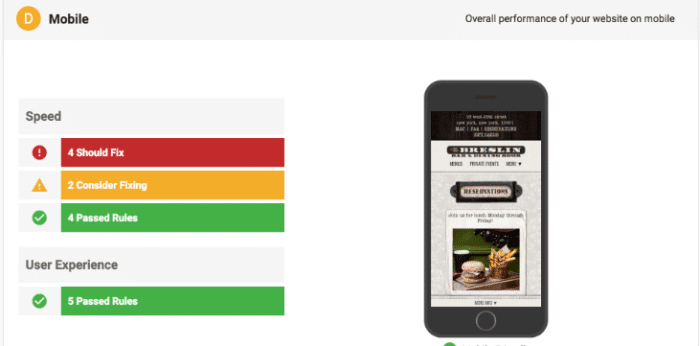 Google My Business Support and Help
Join our Google My Business newsletter for tips to enhance profitable results and support if you encounter any problems.
If you are interested in learning more about Multiple Location Google My Business Management, contact Ed Winslow at 203-762-1366.

Latest posts by Edward Winslow
(see all)