Reputation Management & Online Reviews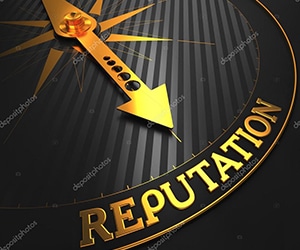 You work diligently to build your brand and business reputation. When negative press, reviews or misinformation about your products or services circulate online, that strong reputation can falter.
Don't let online trolls or simple mistakes ruin your company's reputation. Professional online reputation management helps monitor, grow and protect your brand.
By implementing a pro-active reputation management strategy, your company won't be in a position of damage control. Instead, you'll preempt negatives and build on the positive experiences and results your everyday clients and customers have come to expect from your business.
Act now to take control of your reputation with a custom strategy designed to positively promote your business identity and highlight your strengths.
Pro-active reputation management today will ensure that your positive news and reviews will rank high in the search engine results tomorrow and into the future. Call us today to learn more (203) 762-1366.
---
We take a 3-step approach to reputation marketing for your business:
1) Reputation Management – we monitor your online reputation, publish alerts and report back results
2) Reputation Building – we help you train staff, get feedback and reviews.
3) Reputation Marketing – through images and videos we publish your feedback on your website and in social media.
Call us today to learn more about our reputation management services (203) 762-1366.