If you want to increase the value of your apartment building, digital advertising is a great way to create a brand in local markets.
No one does it, though. It's a vast open opportunity with incredible ROI potential.
I've been in the real estate business for many years. I have yet to see an apartment building owner build a brand that stands out in local markets (other than Avalon). If you surveyed 1,000 residents, few, if any, would be able to name an apartment building. That means no word of mouth.
If you own a building, you just wait for the tenants to come to you. You only own another building.
That will change with a low cost, local digital strategy. In just a few days, your building can go from obscure to viewed by thousands of residents.

5 Digital Ads for Apartment Building Owners: Branding in a Local Market
Real estate is a local business. Always has been and always will be.
Here are 5 types of digital ads for apartment building owners make your property memorable:
Google Ads – Also referred to as Google AdWords. These are demand-driven ads. These ads are the first thing seen when someone searches for an apartment on Google.
Display Ads – These are graphic ads seen on news sites. The display ads can be targeted by geographic area and profile, so only residents see the ads. With everyone glued to news sites on mobile phones, this is the new Main Street.
Facebook and Instagram Ads – Like it or not, everyone is on Facebook and Instagram. Ads can be shown to a target audience by profile and geographic area. Ads can reach a small neighborhood or citywide.
Geo-Fencing – With display ads, you can target within 3 feet of a specific building or a defined geographic area. For example, in NYC, you can target an audience in a building or a specified radius.
Retargeting Ads – Google Ads, Facebook/Instagram, and display ads can be retargeted. Retargeting ads are created by adding a pixel to a website. Once the pixel is triggered by a website visitor, the ads continue to be shown over 30-90 days. The continual marketing is what builds your brand increasing conversion.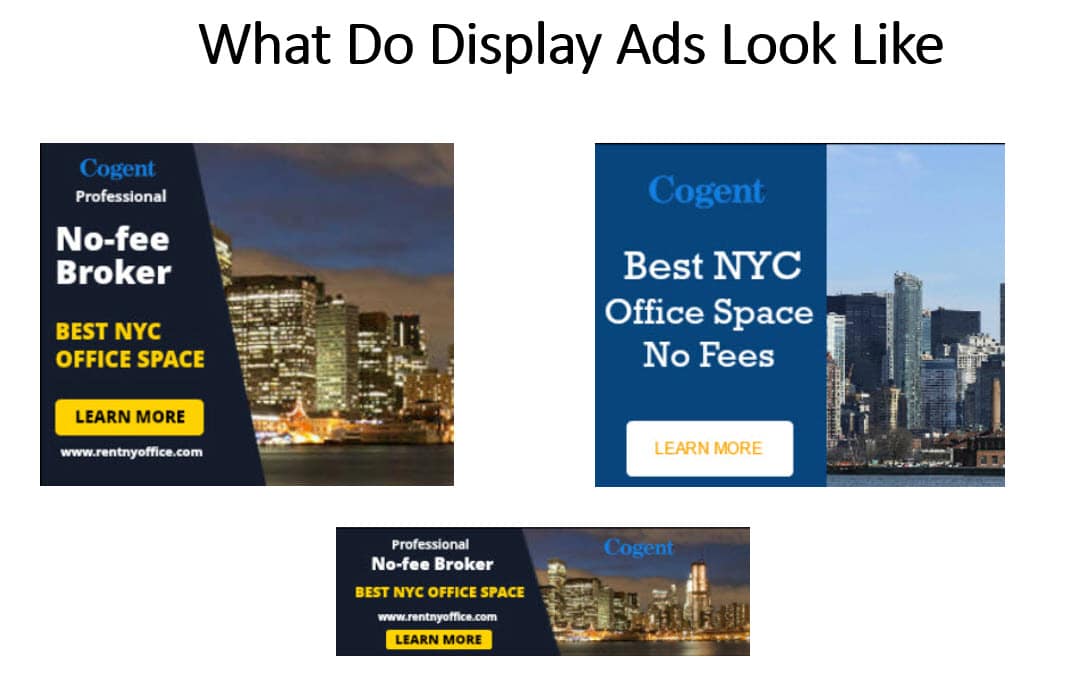 Digital ads work great with consistency over time. When they stop, everyone forgets about the brand.
If you've ever done any cold calling as a real estate broker, you know it works. But as soon as you stop, so do the leads. Digital ads work the same way. The advantage is they never get tired, and they work 24/7 even on weekends.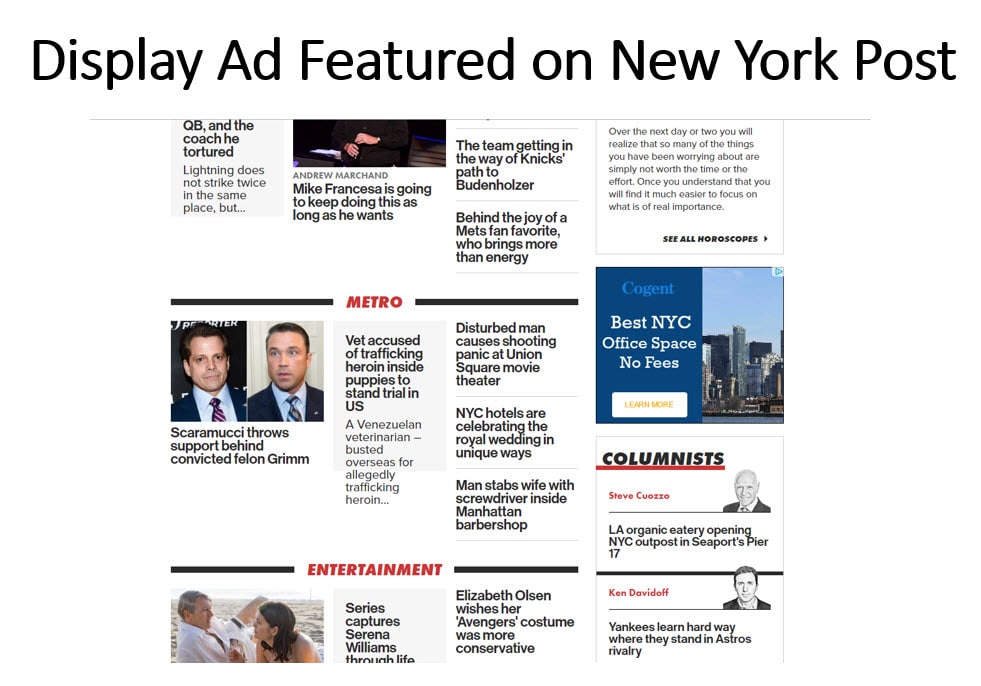 About NicheQuest
Ed Winslow is the founder of NicheQuest, a digital marketing agency specializing in promoting real estate, brokers, contracting companies, and related businesses.

Latest posts by Edward Winslow
(see all)