Google My Business Optimization for Contractor Leads starts with 5 basic steps. We implement each of these elements to generate a consistent flow of leads for concrete and garage floor coating leads.
Website – We build your contractor website around the keywords your customers search for online. Best results come from starting with what your customers search, then build your website, Facebook page and YouTube Channel.
Target Geographic Area – Target size is cities or areas with a population size of 500,000.
Geography – Include neighborhoods, towns, county and state names on all your web pages.
Google My Business – Align Google My Business and Maps with the website and all online content. This includes your company name, address, phone, photos, and videos.
Building Your Online Authority and Reputation – Google measures your local authority by who links to you. The more quality sites that link to you, the more exposure you have. We create articles that media sites publish on their sites including USA Today, Fox, ABC, NBC, and many nationwide media sources. Additionally, we create blog sites, videos, pdfs and slideshows.
 Google My Business Listing
Here is a sample of a Google My Business (GMB) account. Most business owners just view GMB as a free account. They are not aware that your GMB listing may gain exposure for potentially thousands of Google searches. Aligning your GMB and website is a must for maximum results.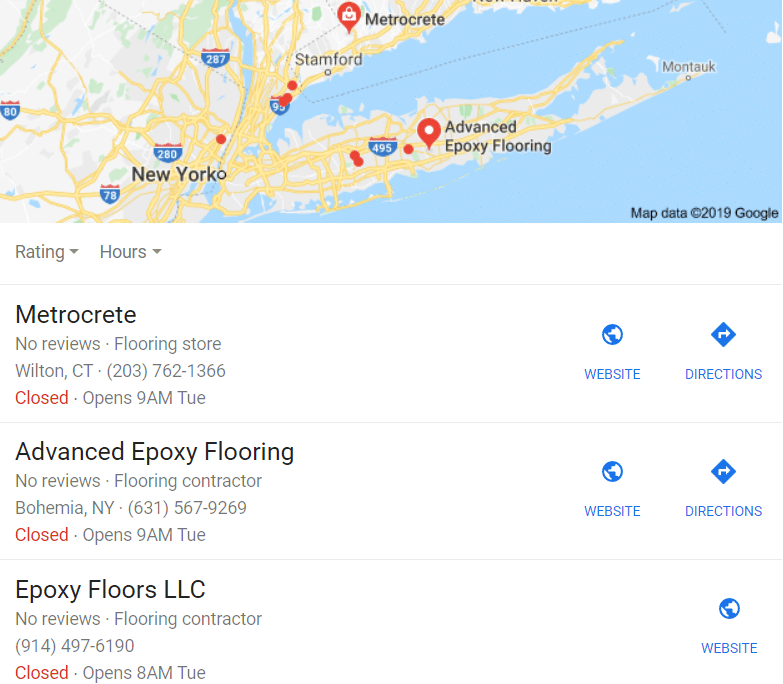 How Your Customers Search Online
Your customers don't search for single keywords such as garage floor epoxy. In fact, there are hundreds of different ways people search every day for concrete resurfacing or garage floor coatings.
Case Study: Increase in Contractor Leads for Garage Flooring
Our concrete flooring company client, who provides polished concrete, epoxy, and polyaspartic coatings, received 2,000 visits per month. Of those 2,000 visits, 1,965 visitors all searched something different. Only polished concrete got 10 visitors out of 2,000.
To reach more visitors, you need exposure for hundreds, if not thousands, of keyword results.
Fortunately, there is a cost-effective formula for bringing in a wider range of visitors. We call it the 100K GMB Breakthrough.
100K GMB Breakthrough with Google My Business Optimization
We were able to generate 104,000 views to Google My Business in a 30-day period for a Luxury, Design/Build Company in NYC. No one knew it was even possible to break through the 100,000 barrier.
The way we do that is a step-by-step formula we follow.
The Core Keywords in the concrete garage floor market are:
Garage Floor Polyaspartic Coatings
Garage Floor Concrete Resurfacing
Garage Floor concrete Painting
Garage Floor sealer/sealing
But there are many more than just these main 5 keywords.
Garage floor keyword variations may include phrases such as single bay, 2 car, 3 car, 4 car, SUV Garage, RV Garage, Tandem, Oversized, Attached, Workshop, Pole barn, Parking Garage, Sheds, Barns, Airplane hangars, commercial, industrial.
Coating keyword variations that potential visitors enter include keywords such as paint, painters, coverings, refinishing, coatings, finishes, epoxy, polyaspartic, sealers, contractors, installers, companies, non-slip, bright, low maintenance, colors, price, cost, decorative chips, flakes, chemical resistant.
Problem-driven searches: Your customers are searching with questions. They search the who, what, why, how, best and when. They also search by comparison.

How to Get Exposure on Google for Hundreds or Thousands of Keyword Searches
Articles – we create a keyword-rich article every month.
Media – Each article is submitted to sites such as USA Today, Fox, ABC, NBC, Google News and hundreds more.
Videos – Simple slide show videos are submitted to YouTube and Vimeo.
Podcast – Articles are converted to podcasts and submitted to podcasting sites.
The Key to Leads from Google = Build Your Google Footprint
Monthly promotions provide massive exposure. Results continue to grow over time. Here's a sample article from USA Today: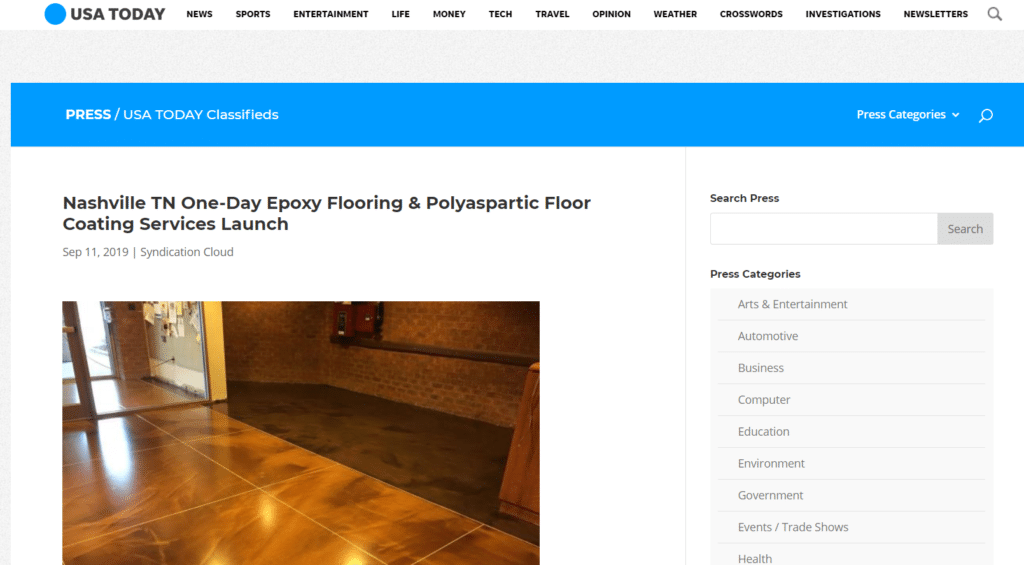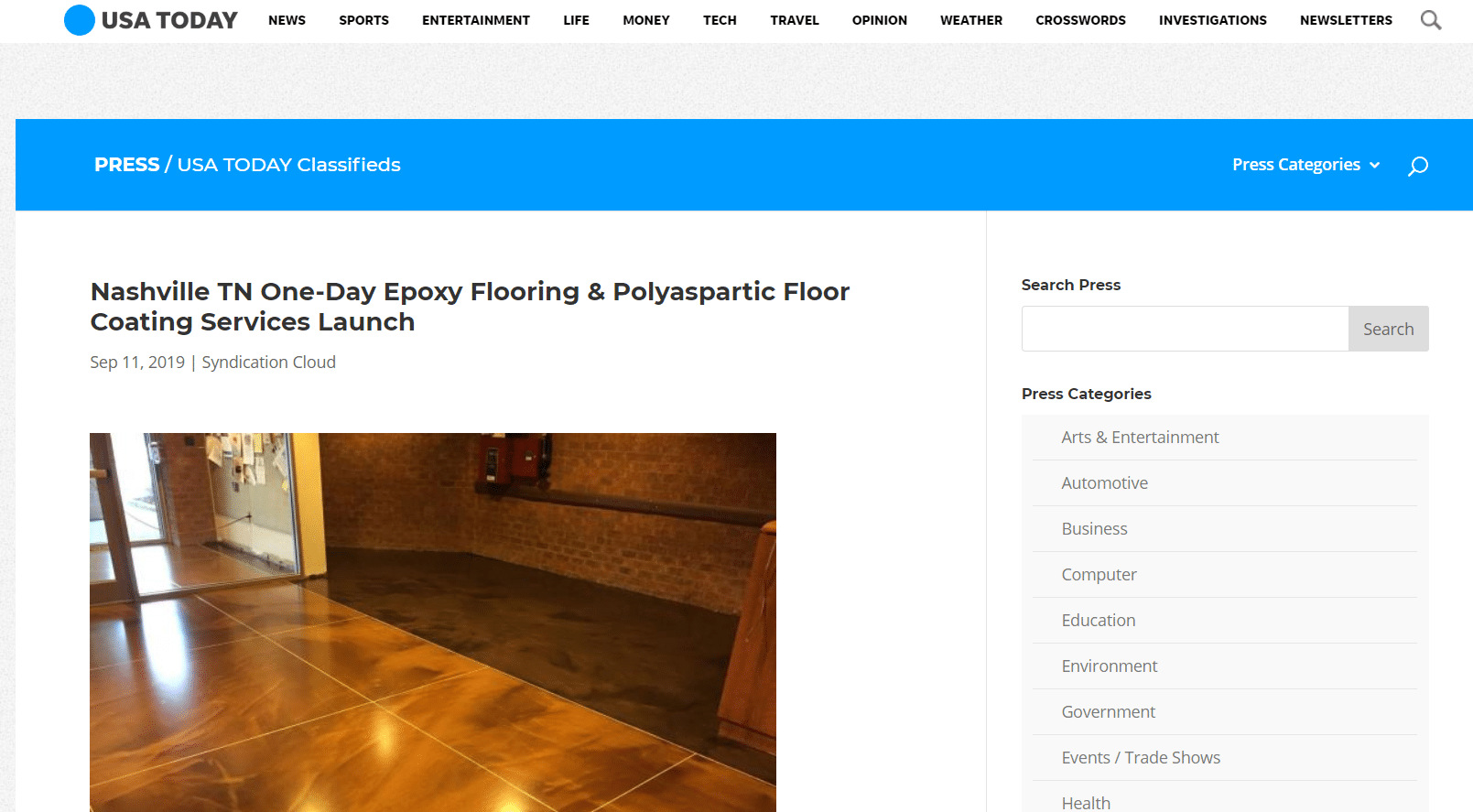 Call us at (203) 762-1366 to learn more about our Google My Business Optimization Services that includes the following for your online presence:
Articles
Videos
Slideshow
Audio
Blogs
Social Sites
Metrocrete Directory and Link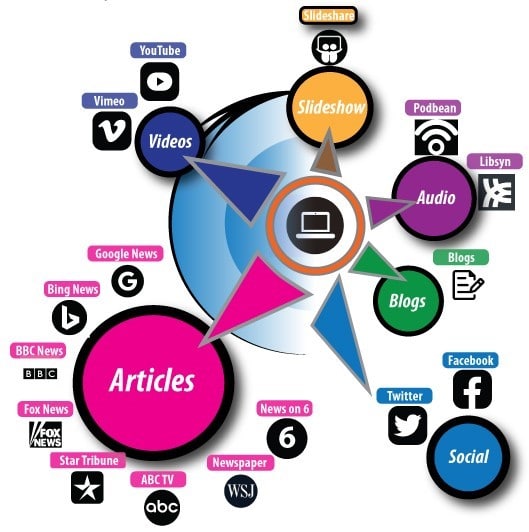 Latest posts by Edward Winslow
(see all)