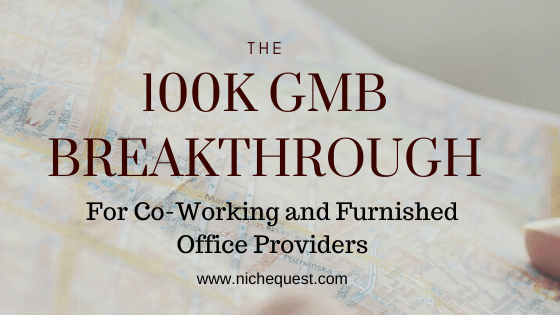 Are you looking to expand your furnished office and co-working workspace center?
We have been implementing and refining our Google maps SEO online system for many years. We applied this strategy with great success for Powerspace and Services in NYC before they closed 3 of their 4 locations in NYC.
We've also used this Google My Business strategy for numerous businesses in NYC, Los Angeles, Boston, Washington DC Portland and other cities and suburban markets nationwide.
Most notably we applied our GMB SEO process for one client in a Luxury Design/Build niche in NYC who now gets over 100,000 monthly views just to their Google My Business and Maps pages.
We call this the 100K GMB Breakthrough.
So, let's jump right in.
Step 1. Keyword research
We use a combination of keyword tools and resources to find what customers search. The 100K GMB Breakthrough came from thousands of keyword searches and combinations of keywords.
We figured out how to get massive results by real-world, in-the-trenches testing. You're not going to get enough results for just a highly placed keyword phrase such as Furnished Offices NYC.
Instead, you need deep niche, hyperlocal exposure to capture all the specific searches that convert to sales.
Every business center is uniquely positioned. The last thing you want is customers walking past your managed offices to go to one of your competitors because they never found you.
Here's a breakdown of keyword categories.
Services – Furnished offices, co-working, managed suites, serviced office space, executive suites, virtual offices, conference rooms, meeting rooms, hot desk, dedicated desk, Activity Based Working (ABD), event space, Business Lounge, business centers, managed offices, executive centers
Benefits – low startup cost, prime addresses, support staff available, building maintenance,
Descriptive Words – office space, workplaces, premium, flexible coworking, memberships, ready to go, month to month, , interim,  short term, temporary, turnkey, office sublets, hourly, daily, monthly, corporate, executive suites, private, shared offices, dedicated, secure, ready to go offices, professional space, open desk, cubicles, officer provider, individual offices
Qualifier Words – quote, no deposit, for lease, for rent, single office, small, cheap, quality, affordable, with kitchen, with gym, with no windows, with parking, with storage, like Wework, Like Regus, flexible rental terms, suites, with receptionist, with call answering
For – startups, entrepreneurs, small business, growing companies, tech companies, hedge funds, lawyers, insurance, medical, therapists, architects, writers, freelancers, fashion designers, doctors, film production companies
Geography – Landmarks, companies, transportation, subway stops, parks, buildings, neighborhoods, streets, near
Price – how much, cost,
Once you have built the keyword and geographic foundation, you can use these to create phrases over and over on Facebook, LinkedIn, YouTube, Google My Business, Google Maps, and your website.
They become trigger words that you use to build your brand.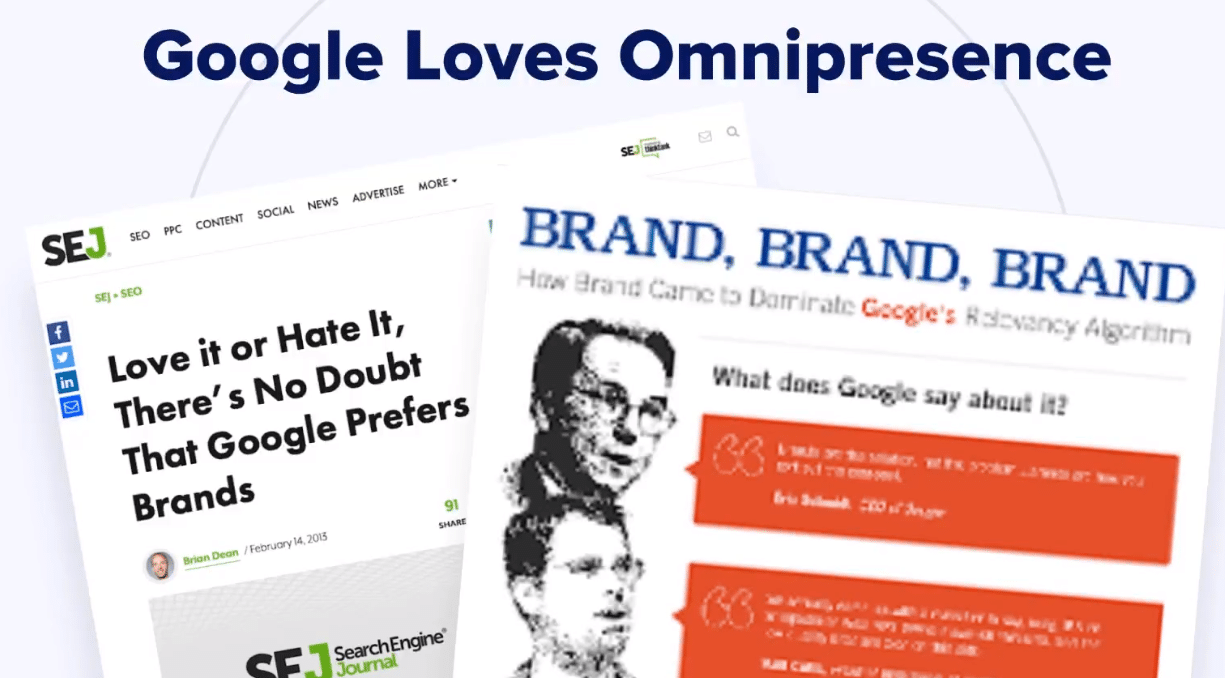 Step 2. Website & Google Maps SEO Optimization for Coworking and Furnished Office Centers
Web Pages – The ideal strategy is to start with your keywords, write your webpages, then build your website. Most web designers are focused on design, not sales. As a result, your website may end up with sales limitations. There's a saying, "Big Hat, No Cattle." Keywords are your cattle. Without them, there is no need for a big hat.
Best results start with keywords and geographic terms your potential customers search for.
Semantics – Each web page should be about a specific topic. The content (and keywords) should follow and be relevant to each topic. Irrelevant words will dilute your potential to rank on Google.
Title and Meta Description – The content on each of your web pages needs to follow your title and meta description. Title and Meta are signals to Google about the content of your page.
Mobile-First Design – mobile use has become paramount. Everyone is on mobile. Your site needs an easy to click phone number, easy to fill out contact form with name, phone, and email. Since everyone uses mobile phones, follow up text messaging is important for converting prospects into sales. Prospects may not respond to email or phone calls, but they usually respond to text messages.
Get phone numbers whenever possible for follow up with text messages.
Location Pages – 99% of your competitors do not have a quality location page. They may have a contact page, but your prospects want info about your location. That's one of their key considerations. Where is the Business Center? What does the Lobby look like? Is there a visible tenant directory?
Your Google My Business and Maps account needs to be perfectly aligned with your website. You'll get best results with a location page that mirrors your GMB page.
Image Gallery – You can optimize your website images with keywords and geographic data. Take advantage of it. Lay out the images in a sequence like you are giving a tour of your workplace. Use the internet to do as much selling as possible. Make it easy to follow. Any confusion, and your prospects are gone.
Schema Code – Schema Code will help your website rank better by providing signals to help Google better understand your website content. Schema Code will help align your website and Google My Business Rankings.
Blogs – Blog posts have huge potential, especially when you optimize the posts with keywords. For example, an interesting blog topic is Film Production Space for Rent in NYC. This is a low competition, high conversion topic for Business Centers with interior, windowless office space.
There are countless angles to use on your blog. Just listen to what your clients and prospects say they want. Don't rely on keyword tools. Best results come from listening to your prospects and customers. Then write a blog post about specific interests your prospects have.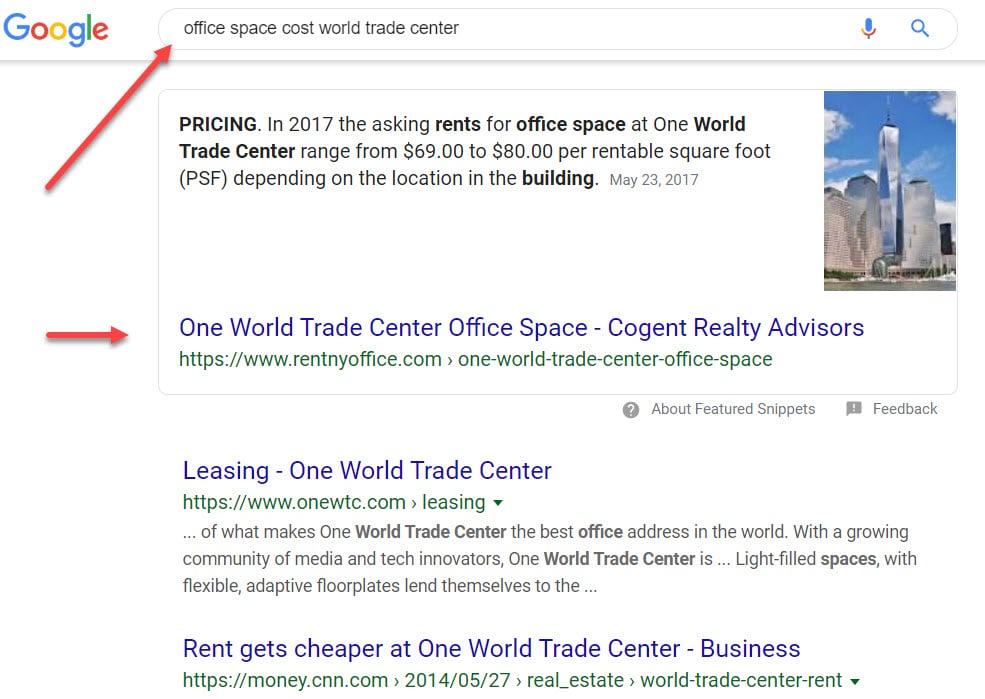 Step 3. Google My Business and Google Maps SEO Optimization – 100K GMB Breakthrough
We call it GMB for short.
Few business owners and marketing agencies know the value of GMB and Maps. GMB and your website work together. When we implement our 100k GMB Breakthrough, we actually see results as if your GMB and Website speak to each other and help each other.
NAP Data – GMB optimization includes your business name, address and phone. The NAP Data needs to exactly follow Google My Business. This includes spelling, commas, spaces, zip code and phone number. Just match everything following how Google lists your NAP Data.
NAP Data On 100k GMB Breakthrough – we use NAP Data on everything. This includes all media, photos, blog posts, video, Facebook, Linked In, Twitter.
Info – When you set up your GMB, use the keywords and geographic terms most relevant to your furnished office and Coworking Space.
Photos – Google knows people like photos. They also want accurate information. I suggest using photos with a mobile phone with geographic settings turned on. Google looks for latitude and longitude of your photos. This is an important part of your GMB optimization.
Interior Photos – Use photos of the interior of your building. Take images of the directory in the lobby showing you business. Take images of the door sign of your business. If you don't have one, you can get them cheap at Vista Print. (Note for your tenants – They can get signs made at Vista Print for their office door if they want a GMB). Google has been suspending GMBs for tenants at coworking business centers. Door signs and visible directories will help your tenants get their GMB and avoid suspension.
Exterior Photos – You can take exterior images of your building location (GEO settings turned on) and upload to your GMB. You can also go through your neighborhood and take photos of specific landmarks, buildings, schools, parks. This will help Google learn not only what you do, but where you do it.
Google My Business Website – Google gives you a free website with your Google My Business account. Take advantage of it. It will help you expand your footprint on Google.
Google My Business Posting – There is a feature for publishing short posts on your GMB page. Use the keywords and geographic terms to expand your footprint, expand your Google Maps SEO results and generate more sales. I have a tutorial about using this tool.
Reviews – Your GMB account includes Google reviews. Reviews show up on your GMB page. How to build reviews and your online reputation is a critical part of building your brand and generating sales. I do have an ongoing series of tutorials and best practices to obtain reviews and respond to them.

Step 4. The 100K GMB Breakthrough – Media Promotion for Furnished Office and Coworking Business Centers
The high-octane fuel that drives the 100K GMB Breakthrough is monthly media promotion campaigns on brand name news sites.
Google measures the reputation of your business by the quality and quantity of sites that link to you.
Media Sites – we create monthly keyword-rich articles relevant to your business. They appear on 300-500 news sites including Google News, USA Today and many highly respected news channels
Blogs – we also submit posts to high traffic authority blog sites that link back to your GMB and website.
YouTube and Vimeo Videos – we next convert articles to info videos that link back to your GMB and news articles embellishing your reputation.
Facebook, LinkedIn, and Twitter – media articles can be posted to your social sites about your company in the news.
Monthly promotion is what produces the explosive growth and led to the 100K GMB Breakthrough.
This strategy can be implemented on a nationwide basis.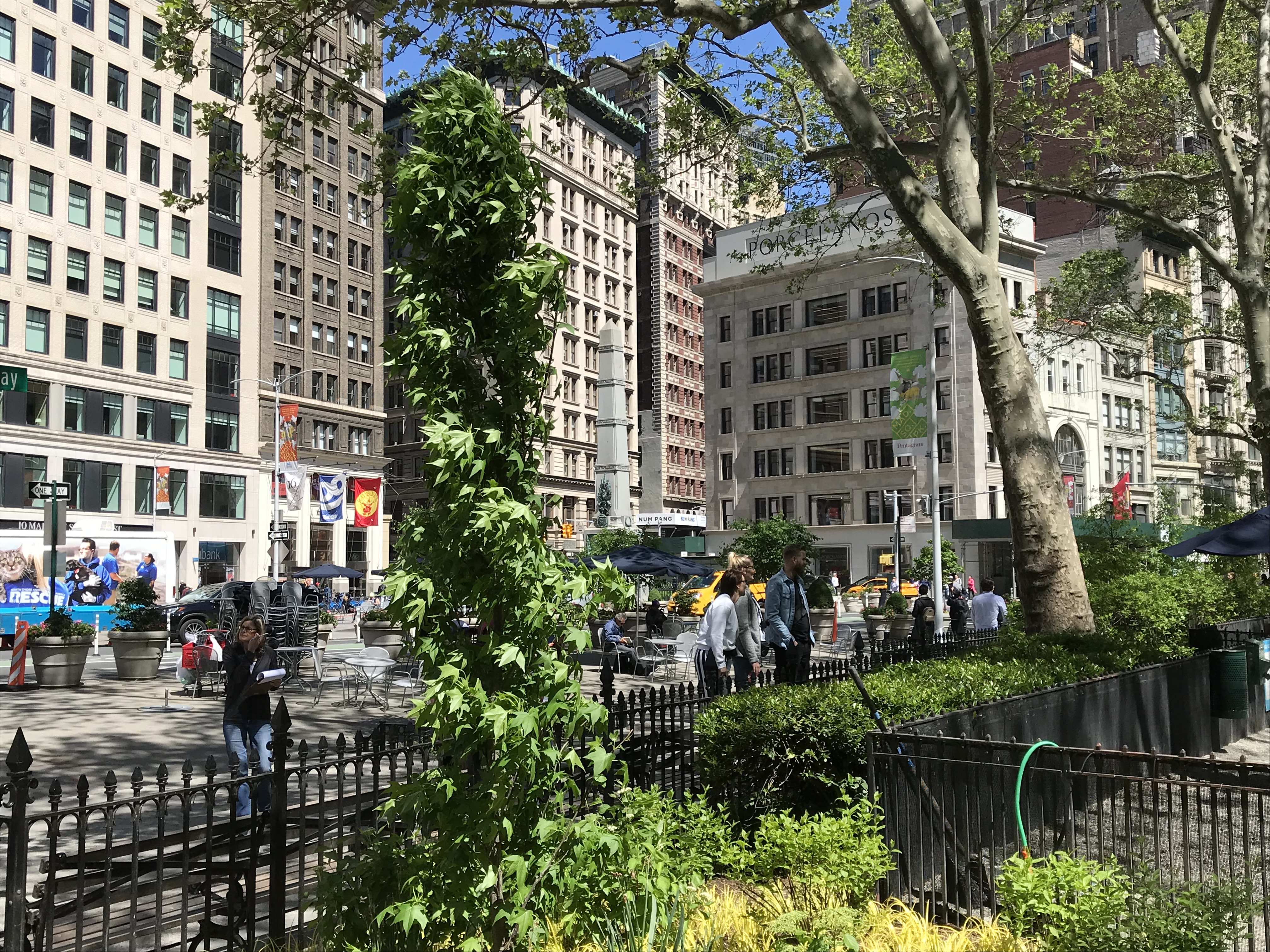 About Niche Quest
Niche Quest was formed in 2006 as a niche marketing agency. The digital marketing agency specializes in growth strategies by capitalizing on profitable angles where customers search and competitors overlook.
15% of all Google searches have never been searched before. Many searches have low competition and high consumer intent. That's where Niche Quest travels with our clients.

Latest posts by Edward Winslow
(see all)