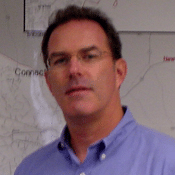 Local SEO Experts in New York City Tri State Area
NicheQuest is an internet advertising agency providing online local SEO marketing for small business.
My name is Ed Winslow. I started NicheQuest as a search engine optimization company after a successful run in the New York City market as a commercial real estate broker and investor.
In the real estate business I did deals with many different kinds of small local businesses. When I started my first website in 2003, I started experimenting with search engine optimization for small business owners.
At first I tried building my own websites. That was a disaster so I started hiring web developers. My first few sites looked great, but no one came. So I started to apply my business skills and understanding of markets to get traffic that would convert to sales. In 2003 no one was thinking about local markets but that's how everyone shops. I figured if it worked that way offline, it likely worked that way online.
One discovery led to another. Through an evolving and never ending series of successes and failures, then even more successes and failures, NicheQuest was born. Over the years I have built a passionate team of partners and vast network of freelancers committed to the best practices of profitable SEO for our clients.
Local Online Marketing For Small Business Is The Future
Local marketing for  small business is changing rapidly. The demand for advertising in newspapers, magazines, radio and television is declining, simply because the internet puts control in the hands of the consumer. Interruption marketing, which is all that was available until the internet, is becoming obsolete. Consumer behavior has changed. When we want something, we search for it. Then we keep searching until we find what we want, then we buy. The concept of bothering a consumer, when they are not looking to buy, has extremely low conversion and high expense.
Our goal is to help our local business clients position themselves where their clients are searching, with the right message, when they are in the buy cycle of a search.
Word of Mouth and Local Marketing For Small Business
95% of clients will search your website before they purchase from you. Additionally over 65% of all online purchases come from deep searches. We've seen businesses who took for granted word of mouth referrals, experience a decline in their pipeline. Most of these businesses assumed that it was the recent recession that slowed down business. While that is certainly true, those businesses who capitalized on internet marketing in their local markets actually saw their sales increase. If there was ever proof that local marketing for small business works, this is it. Online local marketing for small business delivers. Don't take our word for it. In a recent quarter, Google revenue was an astonishing $9 Billion, mostly from consumers searching online. There is a reason why. Online marketing is profitable.
Local Marketing For Small Business – How We Help Our Clients
We start out with a local marketing for small business questionnaire to learn about the uniqueness of each clients business. It's important to determine the profitability of a business and the size of a local geographic market needed to capture the appropriate amount of business based on current  capabilities.
Customers are increasingly searching in local markets. That might be 1 town, a county, entire state or major metro markets. Some companies might focus on 1 local town like Greenwich Connecticut. Others might target numerous towns with similar demographics. We know how to make that happen for you. Typically we like to start with small markets and help our clients expand with marketing profits rather than incur upfront expenses.
Local Marketing For Small Business – Search Like A Customer
The first step we take with our customers is to have them search online as if they were their customer. Many businesses get a wake up call when they see who shows up on a Google search.  This is an effective exercise that is highly recommended. Whoever shows up in the top half of the page is getting business that you are not.
If you are not getting enough business, or more importantly, are not getting the kind of business you want, then this is the reason why.
Our Services
Keyword Research
Optimized Content
Sales Conversion Pages
Website Development
Link Building
Pay Per Click
Social Media
Blog Strategies
Education
Optimized Web Sites starting at $199.00 per month.
Areas We Serve
We are based in Wilton, Connecticut and New York City. We provide local marketing for small business nationwide.
Save
Save