There are wide open, massive opportunities with hyperlocal marketing in New York City.
Before we start, let me use an example. This example applies to hundreds of businesses with unique angles for every business. In this example, I use Personal Injury lawyers.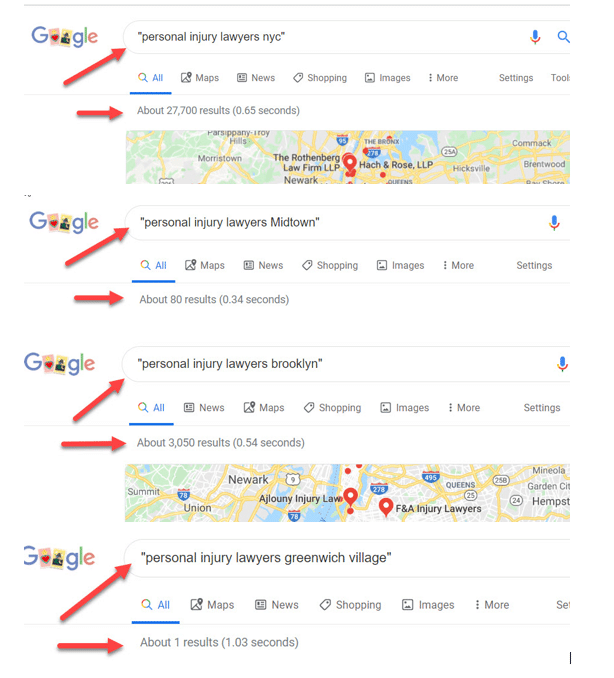 When you search Google with quotes around a keyword, the results show how competitive it is to rank high.
"Personal Injury Lawyer NYC" – 27,000 competing pages. very high competition
"Personal Injury Lawyer Midtown" – 80 competing results
"Personal Injury Lawyer Brooklyn" – 3,050 competing pages
"Personal Injury Lawyer Greenwich Village" – 1 competing page
"Slip and Fall Lawyers Midtown" – 0 competing results
Now imagine a strategy where you implement a neighborhood SEO Strategy for your Google My Business account. There are about 80 neighborhoods in Manhattan with hundreds more, including Brooklyn, Bronx, Queens, and Staten Island.
If you're a personal injury lawyer, you can slug it out with all the competitors to rank #1 on Google for NYC or go after all the profitable, low-competitive neighborhood (hyperlocal) geographic opportunities.

Google My Business For New York City Businesses: Hyperlocal SEO Marketing Guide
Google has empowered business owners with a fantastic tool to get your business in front of customers searching for you. It's called Google My Business. As indicated on their website, "Engage with Customers on Google for Free. With a Google My Business Profile, you get more than a business listing. Your free Business Profile lets you easily connect with customers across Google Search and Maps."
Few business owners and marketing agencies know that Google My Business is a lot more than a free listing. Most business owners set it and forget it. They treat it like an inactive Yellow page listing.
Take a look at this result. Can you imagine what would happen to your business with over 100,000 views every month? This past quarter we exceeded 300,000 views for this business, an NYC based Luxury Design/Build Aquarium Business.
This result is from monthly articles promoted to hundreds of media sources such as USA Today, Yahoo Finance, Reuters, Google News, ABC 7, and hundreds more.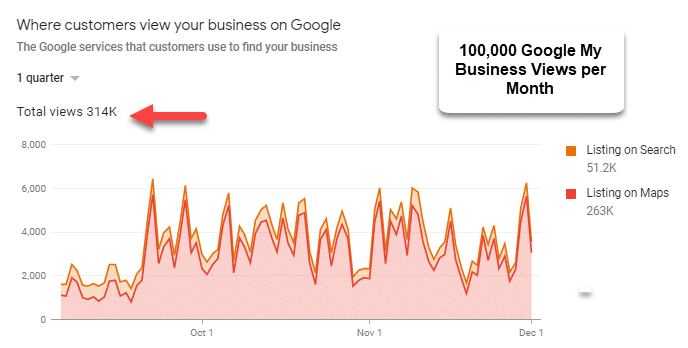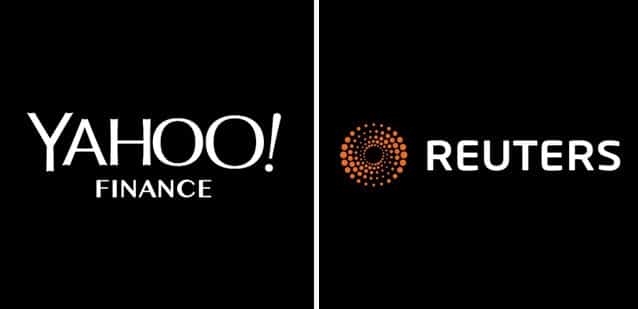 How Customers Search on Google in NYC
Every search in NYC is as unique as the people, neighborhoods, and businesses.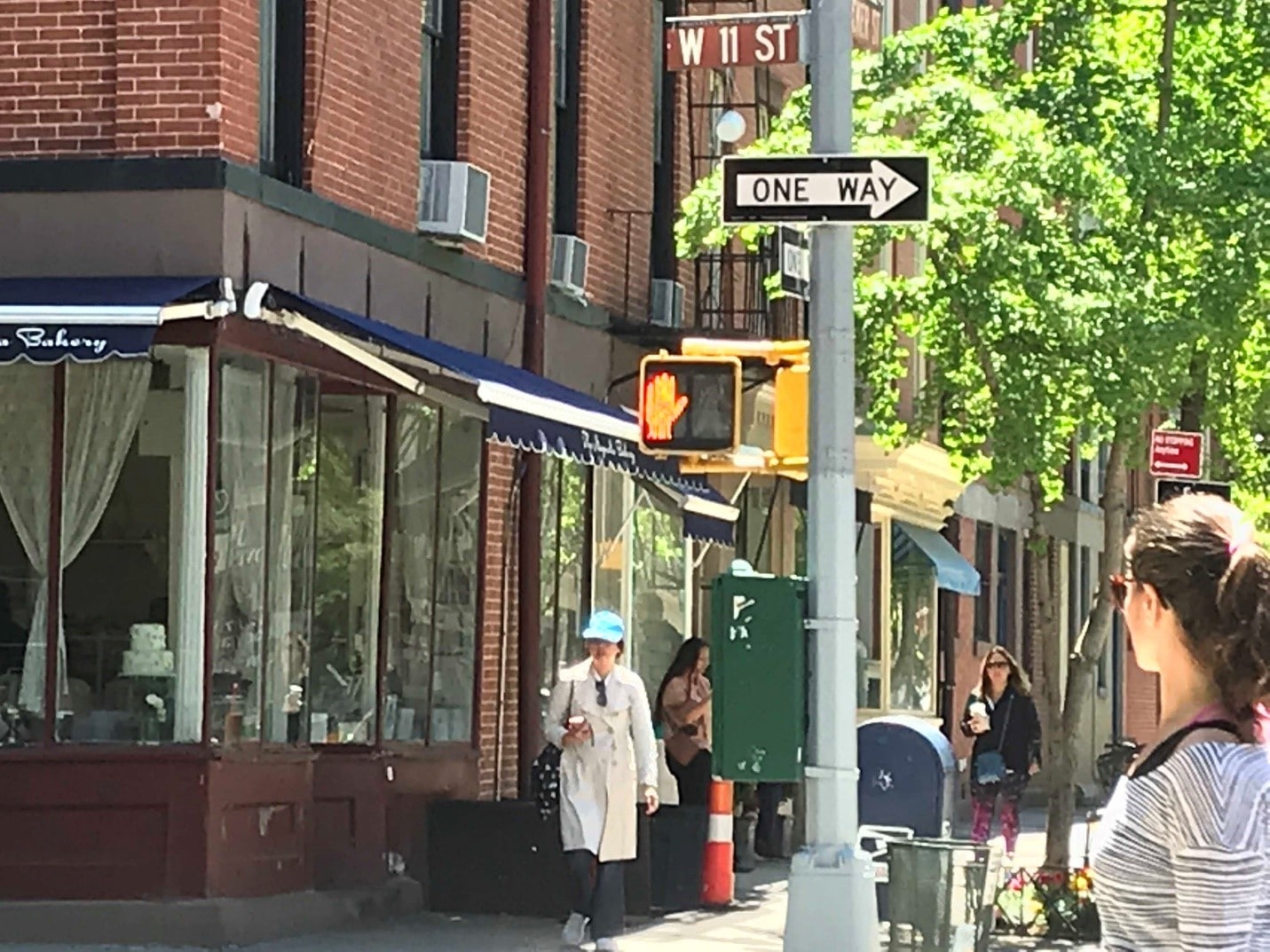 Here are a few examples of Hyperlocal searches:
Personal Injury lawyer near City Hall
Furnished offices for rent near Union Square
Film Production Space for Rent Downtown
Workers Comp Insurance Agents in Midtown
Italian Restaurants in Carnegie Hill
Rat exterminators Cobble Hill
Boiler Repair Crown Heights
Back Pain Specialists Near Madison Square Garden
Beauty Salons in Tribeca
Each one of these searches is hyperlocal. If you know NYC, you probably are thinking your customers might search even deeper in your neighborhood.
How to Get Exposure on Google For Your Business
Here are a few basics I've found from running SEO campaigns for well over ten years:
Break Your Business Down by Niche – If you are a personal injury lawyer, there are many keywords related to injuries that have little, if any, competition online. You might not get a lot of traffic, but that traffic you get will be extremely high intent and profitable.Google can also show your listing based on the neighborhood where the customer searches from, even without a geographic keyword. Hyperlocal is the name of the process that involves getting Google results by the community.The best way to find the keywords your customers search on Google is to think like a customer.If you are a real estate broker specializing in selling properties in Carnegie Hill, why bother trying to rank for townhouses for sale in NYC? It's competitive. It's a lot easier to obtain results for keyword phrases such as "Townhouses for sale in Carnegie Hill" or "Brownstones for Sale in Carnegie Hill."Specific searches by educated consumers are the highest profit Google Results.
Inbound, Reputation Marketing – The only way to get exposure on Google is with consistent content marketing. The more content that you post online with links to your website, the more business you will get. Content marketing is the same concept as offline sales. The more prospects you speak with, the more sales you will make.Our content marketing method involves creating articles to submit and publish to hundreds of top media sources such as Yahoo Finance, Reuters, Nasdaq, ABC, Fox, NBC, USA Today, and Google News.
100K GMB Breakthrough – How We Broke Through 100,000 Views on Google My Business (GMB)
The chart below shows the results for an NYC Business for their Google My Business Account. We were able to produce over 100,000 views in 30 days and 300,000 views in 3 months. Right now, this business, a Luxury Design-Build Custom Aquarium business, is on pace for over 1 Million Views in NYC.
The process was a combination of targeting many keywords and geographic terms such as neighborhoods, zip codes, landmark buildings, museums, and NYC institutions.
This level of exposure for a local NYC business is extraordinary. Article marketing each month for many years help achieve these results. The concept being, focus on a niche, and stick with it.
This result shows the potential of Hyperlocal SEO marketing and Google My Business.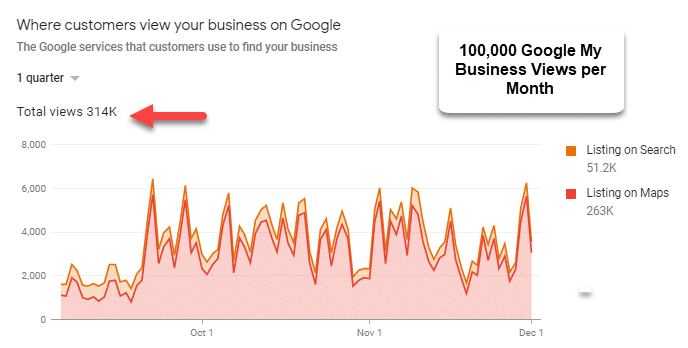 The 100K Google My Business Formula for NYC Businesses
Step 1. Keywords
We use a combination of keyword tools and resources to discover how customers search online. The 100K GMB Breakthrough came from thousands of keyword searches and combinations of keywords.
Geographic Keywords – One simple strategy we implemented was to create a 1-page directory of businesses in a neighborhood. The page included subway stations, schools, museums, specific buildings, apartment buildings, churches, synagogues, gyms, restaurants, hotels, and landmarks. Google My Business then recognized a combination of keywords and geography. This simple strategy produced many near searches. Google understood this business by what they did and where. As a result, their exposure outperformed its competitors.
Types of Keywords – Each strategy we implement includes general services, niche services, Keywords that explain benefits, descriptive words, and questions people ask.
Step 2. Website Optimization – Best results start with keywords and geographic terms your potential customers search for online.
Semantics – Each web page should be about a specific topic. The content (and keywords) need to be relevant to each subject. Irrelevant words will dilute your content limiting your potential to rank on Google.
Title and Meta Description – The content on each web page needs to follow your title and meta description. Title and Meta are the first signals to Google about the content of your page.
Mobile-First Design – mobile use has become paramount. Everyone is on mobile. Your site needs an easy-to-click phone number and an easy-to-fill-out contact form with name, phone, and email.
Image Gallery – You can optimize your website and GMB with photos of your building and geographic data. Take advantage of it. Take pictures of interior and exterior space with your mobile phone. Be sure your cell phone's geographic settings are on. Google will read the latitude and longitude data of each photo, which will, in turn, expand your Google exposure.
Schema Code – Schema Code will help your website rank better by providing signals to help Google better understand your website. Schema Code will help align your website and Google My Business Rankings.
Step 3. Blogs – Blog posts have huge potential, especially when you optimize the posts with keywords. For example, an interesting blog topic for a Co-working Business might be Film Production Space for Rent near Brooklyn Bridge. Because many movie producers film near the Brooklyn Bridge, this topic makes for a high intent keyword search.
There are countless angles to use for your blog. Rather than relying solely on keyword tools, listen to your prospects and customers. Then write a blog post or case study.
Google My Business and Maps Optimization – 100K GMB Breakthrough
We call it GMB for short.
Few business owners and marketing agencies know the value of GMB and Maps. GMB and your website work together. When we implement our 100k GMB Breakthrough, we see results as if your GMB and Website speak to each other and help each other.
One of the best marketing channels and most cost-effective for Hyperlocal SEO Marketing & GMB Optimization is content marketing.
Our writing team is continuously writing articles that get promoted on big media sites such as
Google News
Yahoo Finance
Morning Star
ABC
NBC
Fox
Here's an example of an article that appeared on ABC 7 for Cogent Realty Advisors. Google trusts content from large Brand Name News Sources.
The significant result for Cogent, a boutique office leasing agency is:
Office Space for Rent World Trade Center – #1 Google Ranking
Office Space for Rent Empire State Building – #1 Google Ranking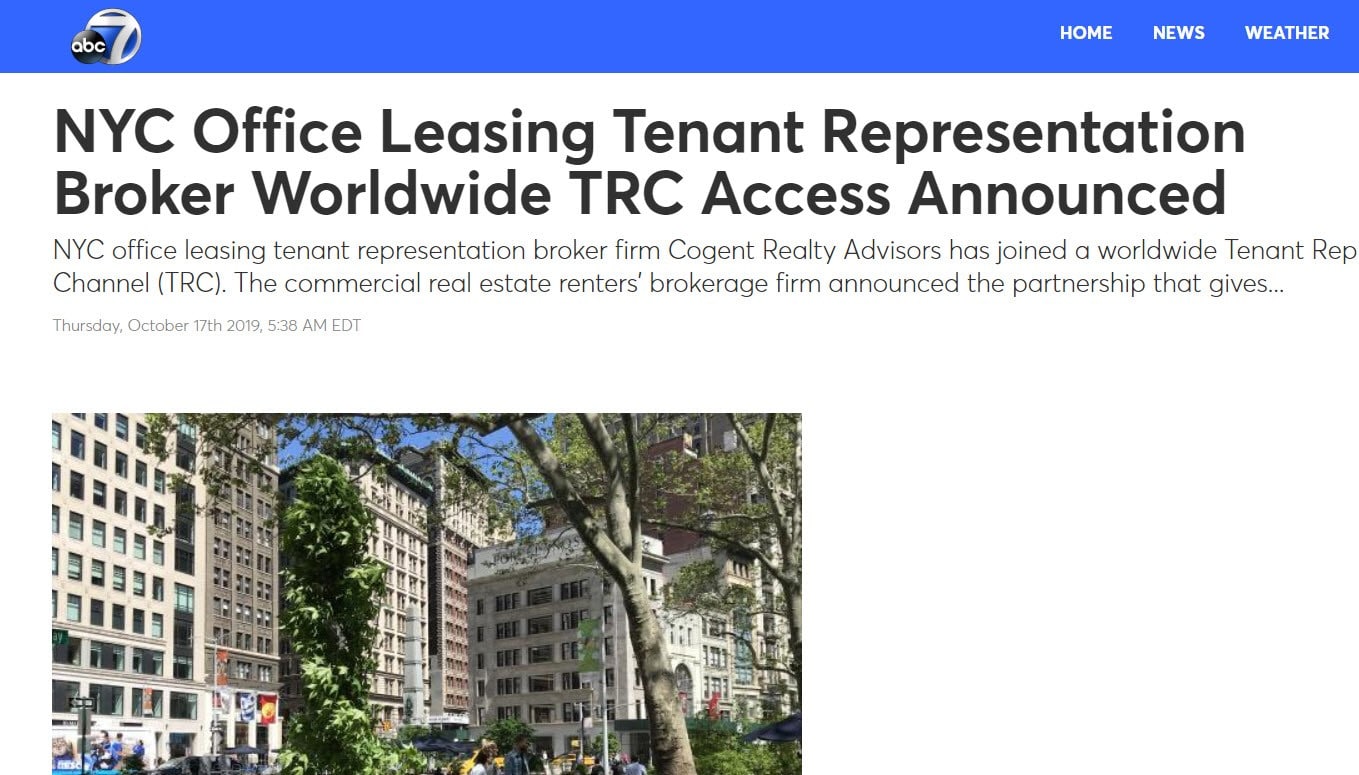 Hyperlocal SEO Marketing and Google My Business – Content Marketing Services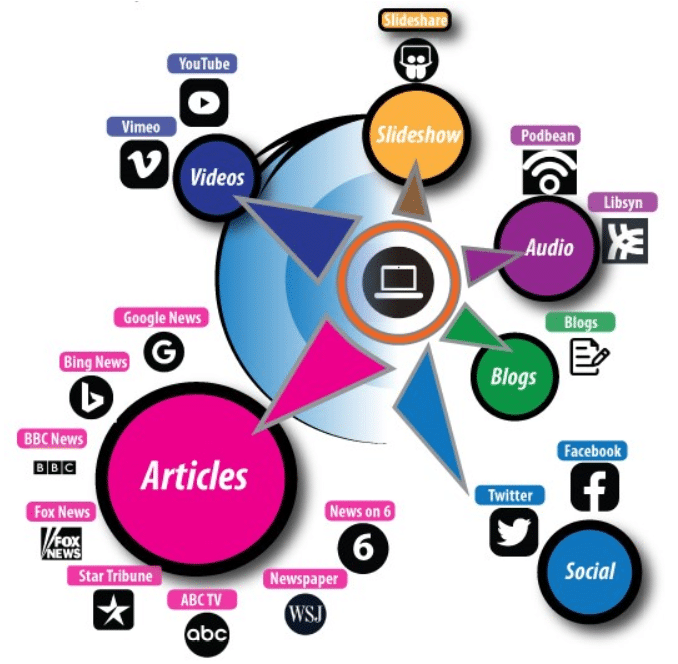 The formula that produced 100,000 monthly Google My Business views in 30 days and over 300,000 views in a recent 90-day period in content marketing using 5 Channels
Media – 400 or more monthly media sources pick up our articles including big names such as Yahoo Finance, Reuters, Morningstar, ABC, NBC, Fox, USA Today
Blogs – we write and submit posts to popular blogs that link back to your website.
Video – we convert articles to a YouTube and Vimeo Video with backlinks
Podcast – we next convert articles to a podcast and feature them on sites such as Podbean so they link back to your website and GMB
SlideShare – finally we create a slideshow with images and feature them on Slideshare.com with another link back to your website.
We are a boutique digital marketing agency specializing in local strategies. Our clients are in NYC, Boston, Philadelphia, Chicago, and many other cities nationwide.
Contact Us
If you have an interest in learning more about our proven, profitable strategiesfor hyperlocal SEO marketing and GMB optimization, fill out the contact form, or call 203-762-1366.

Latest posts by Edward Winslow
(see all)