The six best ways to sell your excess inventory through a liquidation sale is with maximum exposure to a target audience as follows.
Digital Ads for Store Closings, Going out of Business Sales & Business Equipment Liquidation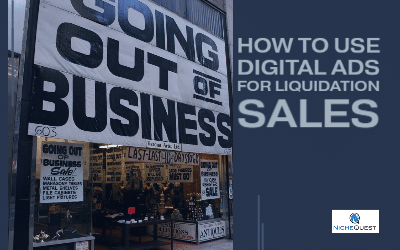 The following digital ad channels are useful for store closings, going out of business sales, business equipment sales, and equipment sales.
Google Ads – If you are a local business, Google Ads, also referred to as AdWords, can reach thousands of consumers for not a lot of money. Ads can be created in 1 day and live within 48 hours. You can start with a small budget of $300 to 500.
Display Ads – Display Ads are the graphic ads you've seen on news and media sites. Like a Google Ad, they can be clicked, leading to an eCommerce or sales page.
Retargeting Ads – Google, Display, and Facebook Ads all have a retargeting ad feature. Retargeting ads reappear to interested consumers after they land on a sales page. Consumers trigger a pixel on a website enabling the ad to be regularly featured to that consumer.
Facebook Ads – Facebook ads are incredibly useful for getting in front of your ideal audience with specific targeting using interests, geographic areas, and other demographics.
Text Message Marketing – if you have a phone list of past clients, you can use text messaging to reach buyers. We've run text message promotions with incredible results. You can even include a link in the message to a sales page with a retargeting pixel. Then your retargeting ads will continue to be featured to your past audience. This method is a very effective way to create an automated marketing strategy.
eBay and Craigslist – Your inventory can be featured on eBay. Another active channel for selling your products. eBay can be used to sell individual products and set up a store for multi-product sales. Craigslist is an effective channel for advertising your products online. Craigslist is useful for selling to a local audience.
The six ways to advertise your products for liquidation can be implemented for single or multiple products.
Any of the six mentioned can be useful, or they can be implemented together for maximum exposure. The strategy depends on several factors such as the value of inventory, your target audience, and their location and types of products. Methods can be local, regional, or even national.
Types of Businesses Who Can Benefit from Digital Ads for a Liquidation Sale
Here are 10 sample businesses that benefit from using digital advertising to liquidate inventory:
Construction Equipment
Jewelry
Clothing
Housewares, Furniture, and clothing
Office Equipment, Electronics, and Computer
Sporting Goods
Cars, Trucks and Motorcycles and Boat
Restaurant Supplies
Real Estate – Commercial and Residential Property
Medical Supplies and Equipment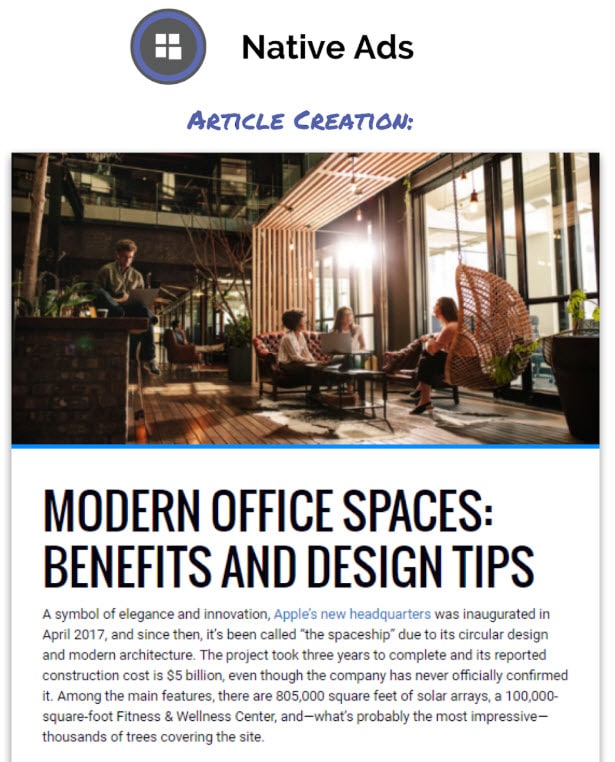 About NicheQuest
NicheQuest is a digital marketing agency with 20 years of experience selling and marketing products online. If you are looking for a liquidation sale strategy to recover needed capital fast, contact us to discuss a plan.
We can create websites and sales pages as well as implement promotional ad campaigns of any size.
Our team is large enough to handle any size campaign on Google and Facebook. We have a full graphic team that can respond quickly to urgent needs. Our advertising team will provide you with strategies, ad creation, monitoring, and metrics for your campaign. Call us for a free consultation today (203) 762-1366

Latest posts by Edward Winslow
(see all)