Breaking through 100,000 views in 30 days for a Google My Business account is one of the truly exciting SEO (Search Engine Optimization) outcomes the NicheQuest Team ever produced.
The 100K breakthrough happened for our luxury aquarium designer client. We never previously heard of others producing this number of visitors for a local business from a Google My Business/Maps account
Yahoo Finance Articles Were the Power Behind This Explosive Growth
After we produced the 100K result, we went through every step of the formula and began to apply the formula to several niche markets.
One industry of focus: the concrete floor polishing and epoxy market.
Here's what our team used to produce a $50,000 to $60,000 lead in 48 hours:
Keyword Research – created a spreadsheet with specific categories.
Service Keywords – polished concrete and epoxy flooring
Features and Benefits – listed all the features and benefits
Problems Solved – reviewed questions people search for on Google and listed all the top questions and answers.
Descriptive Words and Phrases – found all the variations people search such as polished concrete and epoxy installers, contractors, companies, garage floor epoxy, floors, flooring, resurfacing, refinishing, coatings, floor paint, stained concrete, non-slip, best, affordable.
Geographic Phrases – Then listed all the geographic towns, counties and state names.
Article – with keywords organized, the article became effortless to write and included about 400 words. The article content is a result of finding the demand based on what people search on Google.
Yahoo Finance Submittal – with the article complete, we submitted it to a network of 400 highly-regarded media sites around the country. A few are major ones, including Yahoo Finance and Morningstar, both of which have the highest Google Domain Authority. Domain Authority is a rating system for all websites ranging from 0 to 100, with 100 the highest. Yahoo Finance holds a domain authority of approximately 96.One link from Yahoo Finance proves to Google the article is trustworthy, and they reward trustworthy articles with high exposure. Additionally, Google News picked up the article from Yahoo Finance:
48 Hours to $50K Result – within 48 hours of publishing the article, not only did it appear in Google News at the top for the keyword search – epoxy flooring – but it produced an incredible lead from a large company with 2 concrete flooring requirements – one for 9,000 Square Feet and another for 5,000 Square feet. Combined, the value of both projects is over $50,000.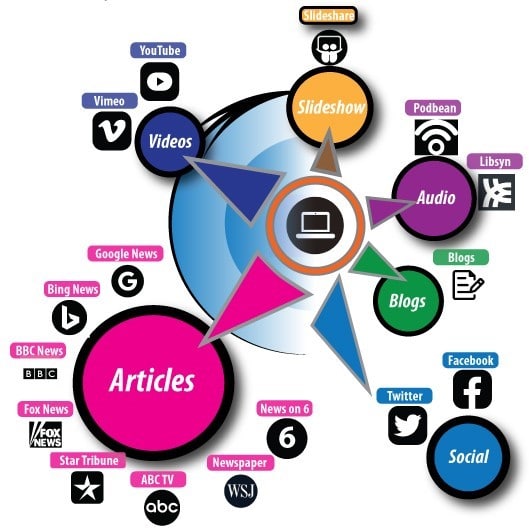 What is the 100K GMB Formula?
What I have laid out in this case study is the blueprint for the 100K GMB Formula. It applies to small, medium and large companies.
We have found by consistently implementing the formula month by month, the results produce broader exposure. The ultimate result is additional leads and profits, and it also happens to be scalable with unlimited results.
Pricing for the monthly 100K GMB Formula including Yahoo Finance, Morningstar with the keyword research and written articles is $995.
Duplicating the level 2 to 4 times monthly may be necessary in competitive niches or industries.
Contact NicheQuest
To grow your business using this breakthrough method, contact Ed Winslow via the contact form on the site or call today (203) 762-1366.

Latest posts by Edward Winslow
(see all)