The most affordable, quickest and profitable way to start generating leads for your Slabjacking business is with Google Ads.
Google Ads start at $399.00 per month. They can be created quickly and published live on Google within 48 hours.
If your average profit on a single project is $1,000, that's a $600 profit from just one new customer. Add in referrals, and that profit grows. If you get five new clients, the profit can jump to $5,000.
I have seen many projects come in from Google searches that are $50,000 to  $100,000 and more.
Search engine optimization also referred to as SEO is another excellent way to generate leads. SEO is a long term process. Results will not come as quickly as with Google Ads.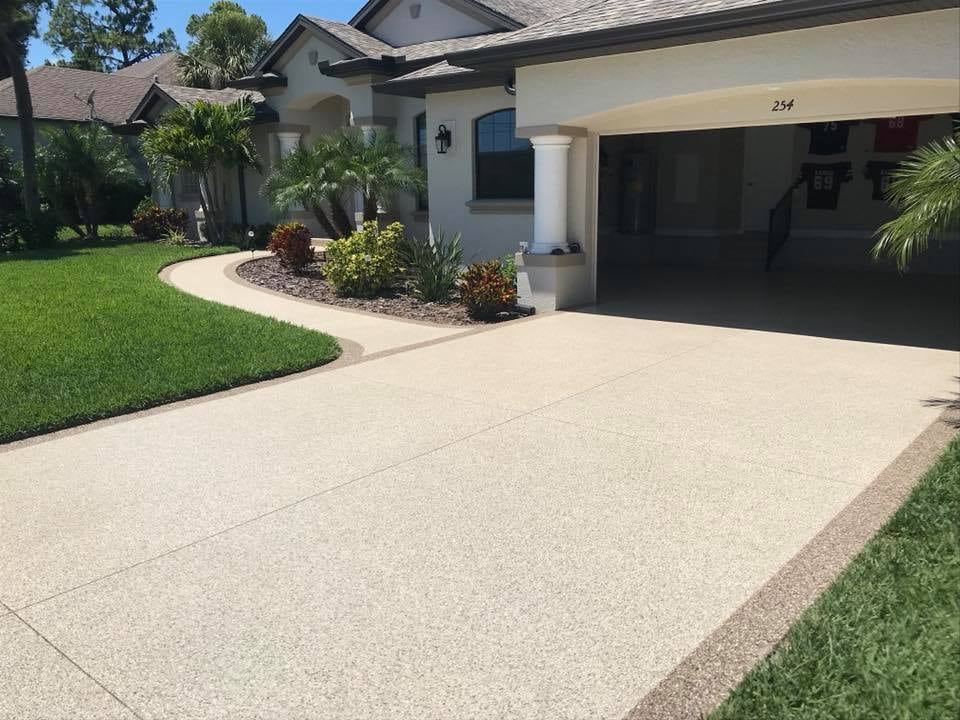 Keywords For Slabjacking Keyword Ads
When a consumer searches online, they will search by keyword and geographic area. A typical consumer will search by town, city, county, or even state.
Here are a few keywords that generate leads for slab jacking contractors from Google ads.
Concrete Lifting
Raising Concrete
Concrete Repair
Slabjacking
Mudjacking
Concrete Leveling
Pool Deck Repair
Sidewalk Leveling
Polyurethane Concrete Lifting
For Warehouses, Industrial Buildings, Airplane hangars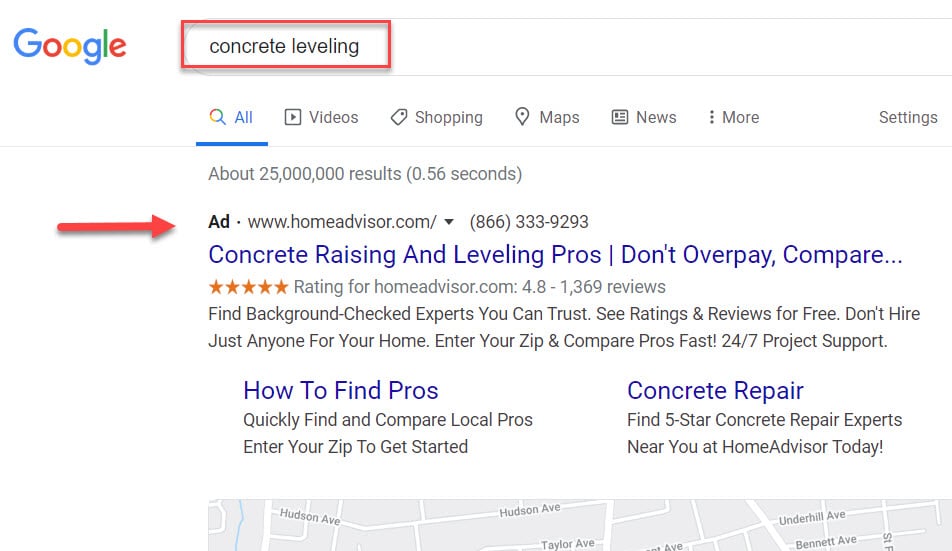 6 Sales Page Factors That Increase Leads for Slabjacking Contractors and Sales
When a consumer searches on mobile, tablet, or desktop, they will see Adwords, also called Google ads at the top of the page. That's the first thing a consumer sees when they search.
When they see an ad, they click the link and are taken to a page. The best conversion results we have found from running hundreds of campaigns are ads linked to a sales page.
We have found the best conversions come from a single sales page. The more pages you provide for the consumer, the more distracting and fewer conversions to a lead and a sale.
Clear Message – create a clear message the consumer sees when they land on your sales page. Tell them what you do and where.
Click to Call – Have your phone number easy to click on the mobile phone.
Contact Form – Include a contact form that is easy to fill out. Include a field for name, phone, email, and requirement.
Before and After Photos – photos tell your story.
Testimonials – Reviews and testimonials create trust and credibility.
Google Map – Include a Google Map showing where you provide service.
About NicheQuest
NicheQuest is a website developer and marketing agency. For many years we have generated thousands of leads for epoxy contractors, polished concrete experts, slabjack pros, and floor coatings professionals throughout the country. Call us for a free consultation (203) 762-1366.

Latest posts by Edward Winslow
(see all)