In this post, I'm going to explain where success begins online.
To generate leads and new customers with SEO and Social Media You Need a SMART Plan.
Every SEO course I've ever taken shows how to get ranked on Google.
Every social media course I've taken shows how to create "likes" or "shares" or advertising campaigns.
What they overlook is the critical ingredient to success. A SMART Plan.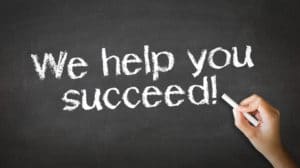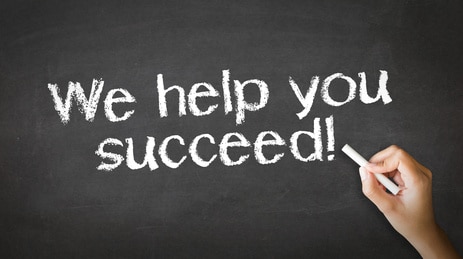 Let's talk about SMART Plans.
First – It's difficult to succeed at SEO and Social Media, Video Creation, Podcasts, Press Releases, Word Of Mouth, Direct Mail without a SMART Plan.
Sure, the internet is full of stories about people who were down and out then created one video with meteoric success that catapulted them  to fame and fortune. That's luck, not a business.
Though a SMART Plan will increase your odds of overnight success.
What They Don't Teach at SEO and Social Media School
I've taken countless SEO courses. Some are really good. They teach about Title Tags, Meta Descriptions, keyword density, inner site links, backlinks, links from social media posts.
What the courses lack is the key ingredient. How to create a plan and apply it online..
Most people do not succeed at SEO and Social Media. Despite the fact that everyone says they do SEO and are social media experts, few know how.
I know. I'm faced with it all the time.
Recently I met with a large social media marketing agency with 1,000's of clients. They told me they do not refer their clients to SEO agencies because they've never found one who produces profitable results.
The reason, they don't have a SMART Plan. They wing it.
What is a SMART Plan
Let's break down the letters of SMART.
S-Specific – Your SEO and Social Media plan must be specific and aligned with your business
M– Measurable – You must have a way to measure your success and failures, what is working and what isn't
A – Achievable – Can you achieve your goals?
R – Realistic – Is your SEO Plan realistic? Saying you want to build a website and make $10 Million make not be realistic. You can't wish for success.
T Time Goals – You need time goals. Daily, weekly, monthly, yearly.
Where Do You Start?
A few years ago I attended a seminar in New York City about the power of Linked In. The speaker was extremely knowledgable with lots of great points and techniques.
After the speech was a Q & A session. The room was full of corporate executives. Smart and successful. 99% said they get zero results and no one on their team does either.  2 people in the audience raised their hands and basically said, "I don't know what you are all talking about, we get massive results from Linked In".
Why did 2 out of 100 get great results and no one else did?
I had the opportunity to speak to one of them afterwards.
The reason they were getting results was, they had a SMART Linked In plan.
The point!
Just because you can create a free Linked In account doesn't mean it works.
Just because you can create a website, doesn't mean it will produce sales.
Just because you can create a free Facebook page doesn't mean thousands will like you.
Just because you create backlinks to your site and rank #1 on Google does not mean you will make money.
Success with SEO and everything else online is subject to your plan.
Start with your idea.
What Do You Do?
What Is The Value of Your Customer?
Where Is Your Customer?
What Do They Want?
Important Quotes That Will Help Shape your SMART Plan
The quotes below may not be exact, but they make the point
Andrew Carnegie – From the Think and Grow Rich book written by Napolean Hill "any achievement whether monetary or otherwise is to Know What You Want".
Steve Jobs – I heard him say something to the effect "I'm more proud of the deals we turned down than the ones we did".
Donald Trump – Years ago I heard Trump say, "You better find what you love or you'll never work hard enough to be successful".
Ryan Lee – Ryan is a hugely successful Lifestyle business coach. A few years ago I attended one of Ryans one day workshops. 10 of us attended. Ryan went around the room asking each one of us what we wanted to learn from the day. I told Ryan I was struggling with my sales copy for an SEO course I was creating. Ryans comment gnaws at me constantly, "you're struggling with your copywriting because you don't know who you audience is". Know your customer and what they want.
Ed Winslow – My quote, "ReRead #1-#4 above".
Before you jump into any internet marketing or if you're feeling stuck, you may need to scrap all efforts and go back to the drawing board to create your SMART plan.
I do this every day for myself and my clients.
Every day I discuss with my clients what is working and what is not. We constantly find new opportunities, new markets based on keywords customers are searching for.
The opportunities are endless online. When those opportunities arise, we always go back to the quotes above.
When that opportunity comes up, ask those who know
Andrew Carnegie – "Hey Andrew, I just found this new opportunity. Should I go for it?" Andrew may answer "Is that what you want?" "What's your plan"?
Steve Jobs – "Steve,  what do you think?" His answer might be "is that part of your SMART plan?"
Donald Trump – "Hey Donald, what do you think of this deal?" He would probably say, "if you love the idea, go for it".
Ryan Lee – "Ryan what is your thought", Ryan might ask you "who is your audience".
The key to success with SEO, Social Media and countless communication channels is to imagine asking yourself the simple questions in #1 – #4.
My Story and How I Know This 
Today, I run an SEO agency and create SMART Plans for businesses in real estate, construction and health care. Real estate and construction is my background. Though, I have worked with business owners in many industries, the same core formula works.
I've built my business in the trenches. I live by "don't be afraid to fail". Whenever I find something not working, I go back to the basics. In fact, if I wanted to make over $100,000 per year cutting lawns, I know the formula.
My story is aligned with what I have discussed so far in this post.
My story is about the formula I learned when I started my career in 1988 at what is know today as CBRE. At the time it was Coldwell Banker Commercial Real Estate.
I started in a training program where Coldwell Banker taught a business development formula. Variations of the formula are implemented by thousands of small and large companies worldwide.
The formula also works in the digital world. While you read the story I'm going to tell you, think of the internet as a virtual Main Street in Any Town.
The Coldwell Banker Formula I Learned
The beauty of the formula I was taught is that it works wonders online.
When I started at Coldwell Banker, I showed up for my first day at 9:00 on a Monday Morning. I was asked to take a seat in the conference room.
At 9:15 my manager walked and and told me in a stern, no BS way, "This company is the largest commercial real estate brokerage company in the country based on a specific formula. If you follow the formula we teach you, you will succeed, if you think you know a better way or take short cuts, you will fail".
Since I knew nothing, I figured right there on the spot, I better do exactly what they say.
If you've ever read Think and Grow Rich by Napolean Hill, you'll see much of the Coldwell Banker Formula is in that book. In fact, some of the key points are right out of the Bible. This stuff works.
The formula they taught me was to pick a market you want to specialize in. Pick a specialty and geographic area where you want to focus. Then catalog 350 potential customers in that market. Determine the average size sale, the commission, volume of transactions. The goal was to capture a 25% market share.
The most important part of the formula is the value of the customer. How much is each customer worth, how many do you need? How are you going to get them?
The key to success was to reverse engineer a SMART plan.
Lets say for example, I wanted to sell 300 unit and larger apartment buildings. If the average sale is $10 Million with commission of $300,00.00 and you sell 8 per year, the gross commission is $2.4 Million. If your payout is 50% that's $1.2 Million.
If you are just starting out, you need to ask how long will it take to achieve the first sale and is that a realistic goal?
Selling large apartment buildings requires covering a large geographic area. As a new agent, it could take 2 years before your first sale. Can you last that long before giving up?
A better plan might be to focus on selling 2-10 unit apartment buildings. If the average sale is $750,000.00 with 5% commission, your commission would be $37,500. The sales cycle is a lot shorter so it is realistic to sell 3-4 in year 1, 8-10 year 2. With this scenario, your income would be $56,250 year 1 and potentially $187,500 in year 2.
The reality is, selling 300 unit buildings may take years to become profitable whereas becoming the local specialist for small buildings is achievable in a short time frame. The small building sales niche is a SMART plan.
This kind of analysis applies to every business, SEO and Social Media marketing.
To summarize.
Who is your target client?
How much is each client worth?
Where is your client located?
How many clients do you need?
How will you get each client?
Is Your Message Specific and Clear?
Is Your Plan Achievable?
Is Your Plan Realistic?
Do you have time goals?
My New York City Experience
The story below is about my experience as a real estate broker in NYC. I succeeded wioth a small target market. Whenever I deviated from my plan my productivity declined.
I started with Coldwell Banker in New Jersey but wanted to be in NYC. Every Saturday I ventured into the Coldwell Banker Manhattan office to learn from a young broker named Bob Knakal. Bob refined the formula. He focused in a 20 block radius in midtown with approximately 350 property owners. The focus was on small building sales not the big towers.
Bob ventured out to start his own firm and I joined him.
I focused on a 20 block market from 66th Street – 86th Street, Fifth Avenue to Lexington Avenue.
I applied the formula and it worked. My first year I sold 3 buildings. In a typical year I sold 8-12 buildings.
Over the next 10 years I found consistent success when I followed the formula. Whenever I deviated from the plan, I lost.
One year I was hired by a bank to sell a 250 unit apartment building down by Wall Street. Worth about $8 Million at the time with a 4% commission, it looked very enticing. All I looked at was the money. I thought wow, a $320,00.00 commission. That would be $160,000.00 in my pocket. That's a payday.
As you guessed it didn't work out that way. It took 45 minutes each way on the subway, that's 1 1/2 hours round trip.
There were no smart phones at the time, cell phones were just being introduced. So travel time was 100% unproductive.
Every buyer showed up to see the building late, plus it took at least 1 hour to show the building. Sometimes the buyers never showed up at all.
Every time I had to show the building to a prospect it took me all day. It was like having a retail store and putting a sign up saying temporarily closed, come back later. Effectively, my store was closed for days while I ventured into a market I had no business being in.
Sound familiar?
The end of the story on that deal was another broker brought the buyer, that dropped the fee in half. I ended up with $80,000.00. But it took 1 year to do that deal. I should have referred the project to someone else and stayed in my market. I sort of got crushed on that one. I lost a ton of business in my core market as a result.
I wish I had heard Steve Jobs quote from above "I'm more proud of the deals we turned down than the ones we did".
How I Got Into The Internet Business
After 10 years with Bob Knakal, we hit a bump in the road. I went to work for Sotheby's. I applied the formula at Sotheby's having my best year ever with over $1.5 million in commissions.
Then I left the business. I loved the money but really didn't love the business. Though I was passionate about the formula. That's what I really love. I've been teaching it and coaching clients ever since.
In 2003 I started my first website for a building I purchased with some partners. Once the website was live, I started to learn how to get traffic to the site.
I spent about $10,000 on a private coaching service to learn search engine optimization. It turned out they didn't know how either.
Since I had spent the money, I figured I'd try and milk them for everything they knew. One thing my coach understood was keywords.
We spent a year discussing keywords, how people search and how they might search.
One of my first internet ventures was to sell products. I found a company who would drop ship a home improvement product.
I was new to search engine optimization. Trying to rank on search engines for general keywords was fruitless. So I went back to my roots, the formula I knew. Most business, especially real estate and construction are local. So I tried matching general keywords with Geographic terms.
Almost instantly I started getting rankings on the first page.
Over time, I experimented with blog posts trying to get numerous results from a single effort. I learned how to rank blog posts, videos, drive traffic from Facebook and Twitter all based on the same formula.
Very soon the phone started to ring and I started selling products.
Then I started getting calls asking if I could help get results for others.
Back to The Formula
That's when I started my agency. I never thought I'd be selling websites and SEO. It just evolved.
Where I started with every client was really where we started with this blog post.
What do you do, where do you do it? Who is your client, what do they want?
Where do you start?
So many people come to me with these grand plans of dominating the online world with their ideas.
Most try and fail. Some miserably.
The #1 reason for failure is lack of a SMART Plan.
Remember my analysis of the apartment buildings?
It's best to start small, find what works, develop your skills, measure the results, then expand. Otherwise, you'll spend money and time on things that don't work. You'll get calls from the wrong clients who waste your time.
A Few Key Tips They Don't Teach at  SEO and Social Media School
I have read Think and Grow Rich by Napolean Hill at least 10 times.
6-7 years ago I read through the book and took notes. I wanted to drill down and find the golden nuggets.
Below is the condensed version. Before you venture into SEO, Social Media, Videos and podcasts, think about these points below. Then it will all start to make sense.
These are the components you need to succeed online.
Know What You Want
You must have a definite purpose
Desire- You must be determined.
Faith – You must believe your plan (SEO and Social will work)
Do Not Quit – "Most people quit because without a plan, it's impossible to overcome negative comments".
SMART Plan – Napolean Hill Calls it 6 ways to turn desire into gold.
 Determine the exact amount of money to be acquired
Determine what you will give in return of the money
Establish a date for possession of the money
Create a Plan of Achievement
Write out a clear plan for #1-#4
Read the state aloud in the morning and night
Know Your Market
Remember Donald Trumps quote "Find what you love or you'll never work hard enough to be successful".
This really applies to your market and what Naploean Hill Refers to as "Specialized Knowledge".
Know your market and pursue it with a definite plan of action. Establish yourself as an expert.
Organize Your Plan
If you're feeling stuck in a hole and can't get out, keep in mind Napolean Hill (inspired by Andrew Carnegie) says "Temporary defeat is not permanent failure. It only means your plan is not sound. Achievement can be no greater than the plan is sound".
If you're stuck, adjust the plan.
The Formula For Monetary Success
Ideas – Start with an idea
Desire – Be determined
Faith – Believe in the plan or you'll quit
Definite Amount – How much do you want to make
Time – When will you achieve the goal?
SMART Plan – Napolean Hill calls it a Definite Plan. Create a SMART Plan.
SEO and Social Media Success
If you want to succeed building a business and use search engine optimization, social media and all the channels outlined above, it comes down to creating a plan followed by desire and determination.
If you know what you want, SEO and social media become easy.
Using Amazon To Research Your Market
I mentioned the private coaching where I learned about keywords and customer intent.
Keywords and phrases customers search are the lifeblood of internet marketing whether ranking for a Google search, A Facebook post, a video, a podcast.
Remember the Linked In seminar I discussed? One of the reasons 98% were failing was they didn't research keywords and customer intent before they started (Plus lacking a SMART Plan). They just jumped in thinking that just because they had an account magic would happen.
When I start with a new client, I start by doing a search on Amazon. I look for books that relate to my clients industry. Learn more about Amazon Here
Then I look for books in the top 50,000 of Amazons best seller list. Then I look for 15 or more reviews.
Then I look at the table of contents to see what information people are buying. I'll also look at the reviews to see what people are saying about the book. What do they like, what don't they like? What do people want?
You can do the same thing at Facebook. Search Groups related to your market. Look for groups with 5,000 members with lot's of sharing. This will open up the doors to what people are passionate about.
This is how you start to do the research to develop your SMART Plan, the topics and keywords you will promote to develop your following and capture new clients.
Organizing Your Message
When I created my first course called The NicheQuest Formula, I did the research like I mentioned above.
I wanted to make sure the information in my course was in demand. I also was looking for a layout that was easy to follow. So I looked at relevant books, how they created their message and how they laid out their content.
I wanted to make sure my message and content were easy to follow based on what already sells.
One thing that I learned was to show the final result first. Then I showed the steps to achieve those results.
The feedback was excellent. People loved that format. They were engaged.
Before I learned this technique, I would show the step by step process to getting a #1 Google result then show a sample result.
By the time I got to the result, everyone was lost or asleep.
Keep this tactic in mind for everything you do online. Create Your Message, then show how, then summarize.
Using Post It Notes to Create a White Board for Your SMART Plan
Before I created my course outline, I went to my local office supply store and purchased large Post It notes.
They were about 2 x 3 feet. I cleared everything off my wall and stuck 8 of them on the wall. (Like the little ones, they have a sticky back).
Each one was a different topic in this order.
How To Create an SEO Strategy
How To Do Keyword Research
How To Organize Your Website
How to Create The Content for Your Website
How To Build Your Website
How To Set Up and Optimize Google Places
How To Write Sales Producing Blogs That Rank on Google Every Time
How To Use Backlinks to Get Top Google Ranking Results
Then I used small post it notes to organize my ideas for each category.
Each category had about 20 "how to" points or tips. Once I had all my small post it notes on the large post it notes I stepped back and looked.
I started reorganizing my post it messages in order.
This was an exciting task. I had never seen my system in this order.
I could see what I was missing. I could put myself in my customers shoes looking at the layout like they would.
This exercise taught me.
It made me better at SEO. The main reason was my message was organized.
I was developing a SMART Plan.
Today, I follow this system with everything I do. It's a system that works.
This is the key to SEO. Search engine optimization isn't hard once you know how.
I've taught this system to clients who knew little more than how to send an email.
Within 1 week they knew more than 99% of the so called SEO experts.
SMART Plans Are The Prequel to Every Course You Take Online
I started this blog post explaining that development of your SMART Plan is the key to success optimizing everything online whether web pages, blog posts, Videos, Podcasts and every online channel you use.
I hope the information here helps you understand every click you make online can produce a result if you build your SMART Plan.
Then you have a system that can be replicated over and over.
Every course you take online will have meaning.
It's where success begins.
Let's Recap
Andrew Carnegie – Know what you want, have a definite purpose, be determined, have faith your plan will succeed. Don't be afraid to change your plan if it's not working.
Steve Jobs – His quote implies a critical point. Don't deviate from your plan. Lots of opportunities will arise, turn down those that don't fit your plan.
Donald Trump – One of my favorites and so true. "Find what you love or you'll never work hard enough to successful".
Ryan Lee – "Who is your audience, will they pay for what you're offering". So true. Just because you think it's a good idea, doesn't mean people will pay for it.
Need help? Call me, Ed Winslow at 203-762-1366 or send me a message via our contact form.

Latest posts by Edward Winslow
(see all)