Short Messages – The Foundation of All Marketing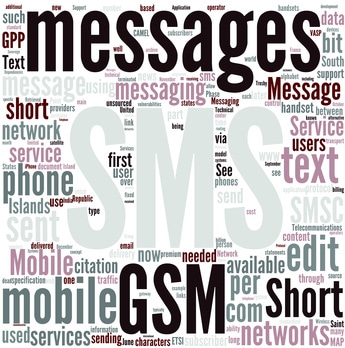 Everyone is using short messages on websites, social media, TV to be heard and recognized. But mostly it's just a lot of white noise that doesn't produce anything. In NicheQuest Formula I show numerous examples of short messages and how they convert to sales. It all starts with Google.
The basis of Google is content and content starts with titles and short messages. The title indicates what the page is about, you're content needs to closely follow the title. If you've achieved this, the probability of converting to a lead or sale is increased.
If you take a look at the paid ads on the top of Google page, you will see ads that are short messages. The more closely relevant the page is to the ad, the higher the conversion to sale. With this in mind, every time we create any content, we need to think about our title first. Every page, blog, tweet is a form of an ad with a link to a corresponding page. The formula is to start with what works on Google first. If it works on Google, it will work on social media, videos, articles, press releases and offline word of mouth.
How Short Messages Created a Golden $1.3 Million Sale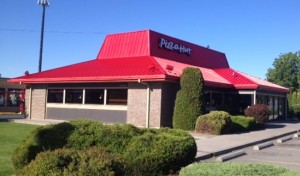 Chewelah Painting in Spokane Washington had a website for 7 years that never produced a single sale. It was nothing but an online business card. Turning that site (or any site) into a producer requires breaking down services to a series of niche markets   ( short messages ) from an overall niche of painting and remodeling. (This is the base strategy for every business)
If you look at the site now, you will see Chewelah Painting provides interior and exterior painting, wood deck staining, log home staining and refinishing, concrete floor painting and epoxy coatings, roof coatings, window, cabinet and door staining and painting. This strategy is aligned with the Google model of niche driven short messages supported with highly relevant content. The result is a high quality user experience and a $1.3 million sale from an internet search.
The $1.3 Million project came from a search for the short message Spokane Roof Painter. The owner Mike Bellevue and I never thought of optimizing the phrase roof painter, but it ranks #1 on a Google search (see below). Google recognized the relevance of a web page titled, Roofing Contractors linked to Exterior Painting Contractors. As it turned out, the client owns 109 Pizza Huts which are metal roofs. In the owners mind he needed someone who is a roof painter.
This is happening every minute online. Our clients are continually searching specifically for what they want via short messages. Successful marketing starts with websites broken down by niche within your business. Web Pages tell the overall story while blogs allow you to drill down deeper into your product or services. Then, convey short messages on your blog and web pages via social media, email newsletters, videos, photos and articles. This strategy will enable you to craft a story and stories sell, they are memorable. It all starts with short messages.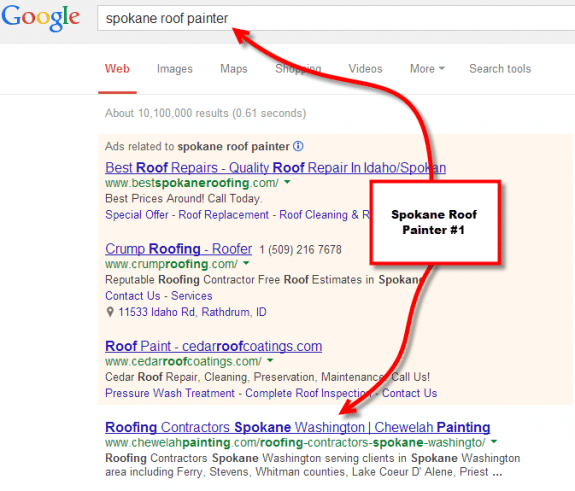 Latest posts by Edward Winslow
(see all)