Google Creates Hummingbird – Largest Algorithm Change and How You Can Capitalize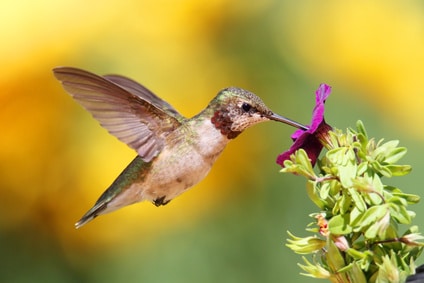 A New York Times article September 26 provided an excellent accounting of the new Google Hummingbird algorithm change and what it means. Basically Keyword Matching has been replaced with semantic search which has been the core of the Google strategy since the beginning of the search engine.
Keywords will still be at the core of search. But to attract new customers and rank at the top of the search results will require the use of quality content, high quality relevant links within a web site and high quality, relevant content from high Page Rank external sources such as sites like Squidoo, Hub Pages, PR Web and combined with social media. To succeed going forward requires creating what I outline in my recent course www.nichequestformula.com.
What Doesn't Work
I get the same calls you do from SEO predators who sell that they can get you ranked on the first page of Google. Basically, they charge a monthly fee and submit via software programs, your site to tons of sites with a click of a button. That does not work, it's called link farming and those days are over. Randomly written web pages will not work. Just because you think it's a nicely written page does not make it quality. Googles search engine is programmed to determine page quality. There are 20-30 key things that I know will get great results that are part of creating a quality page and many more that I don't know.  If a web page or blog (or articles, YouTube Descriptions, Photo Descriptions) is just randomly written, even by a great writer, it likely will not rank. Even a page or blog written by Hemmingway may not rank. I might add that any method of trying to maniplulate Google and other search engines will not work.
What Produces Results That Attract New Customers
The core of the Hummingbird Algorithm is quality. Quality to a search engine is content with a target keyword in it's title with content that follows the title. Content needs to be relevant to the title and follow through the body of the page. Each page requires an H1 Tag and ideally an H2 and H3. You need a title tag that begins with target keyword and a meta description that includes and ideally begins with target keyword.
I have found that target keyword density of 2% is ideal as well. This means using the target keyword 2 times for every 100 words. If you follow this density, you will find that you will be forced to use synonyms in the content. Other important words to use are pronouns, adjectives and relevant geography.
Links within your content to other relevant pages within your site are extremely important. Keep in mind a web. Take a look at Wikipedia to see great pages and the use of links.
It's critical to understand the use of keyword combinations to succeed online. This actually is very simple and is at the core of results I have been seeing for a long time. Ranking at the top of a Google search for a prime keyword WILL NOT produce results. Hummingbird has been programmed to understand the relevance of keywords with search results that answer complex consumer queries or searches.
Keyword Combination Samples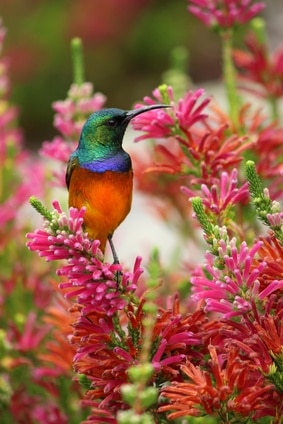 The first thing I tell clients is not to focus on trying to rank for a general keyword. The phone book is gone. People don't search that way online. General keywords are very competitive and frequently do not convert to sales as well as deep complex queries. Your customers search for what they want. It's almost impossible to know exactly how your customers will search. So the answer is to build a strategy capitalizing on keyword combinations.
Let me explain. A client of mine provides a unique flooring service. Without the internet he would never be able to reach the market to get enough business to survive. So we implemented a geographic strategy  targeting the marketplace from Providence to Boston to Cape Cod To Fall River and Back to Providence. We put together a 10 page website and a blog strategy utilizing every variation of words and places that describe his services.
The result is a site that over an 18 month period went from zero to 2,000 visitors per month. That's a lot of quality traffic for a business that sells floors for $5,000 – $100,000 each. The result was an increase in revenue of something like 600%. He dominates the market online.
What is most significant is that the most searched keyword phrase that attracted site visitors was searched only 10 times. If he ranked #1 on Google for just that keyword, he would never get enough business. But what is even more significant is that 1,950 visitors to the site came from a different search. When looking at the keyword phrases in Google Analytics I can see that the visitors are searching more complex queries than just a keyword. They were asking Google questions. Google became the answer man and this site delivered.
So this client ranks for at least 1,950 ways from a 10 page site and about 50 blogs written over an 18 month period.
The formula was quality page content as I explained above, internal links and a few high quality links from article directories. The strategy taught Google what this client does and where. Bingo! We hit the bullseye.
That's SEO or search engine optimization the Hummingbird way.
NicheQuest Formula Case Studies 
Here's a great example. PowerSPACE & Services in NYC specializes in renting furnished office space, conference rooms, meeting rooms and virtual offices at 3 Manhattan locations each in a different zip code. When analyzing the business strategy and what a client wants, we determined that their target clients are not looking for a furnished office in NYC but in specific locations in NYC or near transportation, near something specific like where they lived.
So the plan was to work with an inventory of keywords that relate to furnished offices like short term, temporary, workspaces, executive suites. Then I looked at the geography. What is in the neighborhood of each location?
One area we targeted is Silicon Alley. NYC has seen an explosive growth of new technology companies with the majority setting up shop in Silicon Alley an area near NYU, Union Square, Greenwich Village, Chelsea and many other locations and places south of Mid Town. These keywords became our inventory of keyword ammo.
So, one of our blogs was titled Furnished Office Space For Rent in Silicon Alley NYC. If you look at the phrase, you will find 4 keywords and 2 Geo keywords. In the body of the blog I used synonyms and various geographic areas not just in the blog but also in the Meta Description. What this produced was lots of potential keyword combinations and complex query results. I also went back into many website pages and created links from various pages and blog posts as well as 1 external inbound link. The result was at least 30 search results on Google from 1 blog post. Just imagine if I spent a few hours explaining the PowerSPACE business to you, then asked you random questions. You'd have many answers. Hummingbird Algorithm becomes very natural as a result. You see, the only way to manipulate search engines in the new Hummingbird world is to create high quality content. The scam players are going to fall, quality and honesty are going to prevail. The internet is poised for rapid improvement and huge growth thanks to Hummingbird.
Here's an Example – This one blog not only dominates page 1 of a Google search but ranks for at least 30 different queries that I found. 1 effort, numerous results. It also helps secure PowerSPACE as one of the most prominent furnished office space providers in NYC. Tip – Learn from Google how to create high converting social media messages and word of mouth marketing.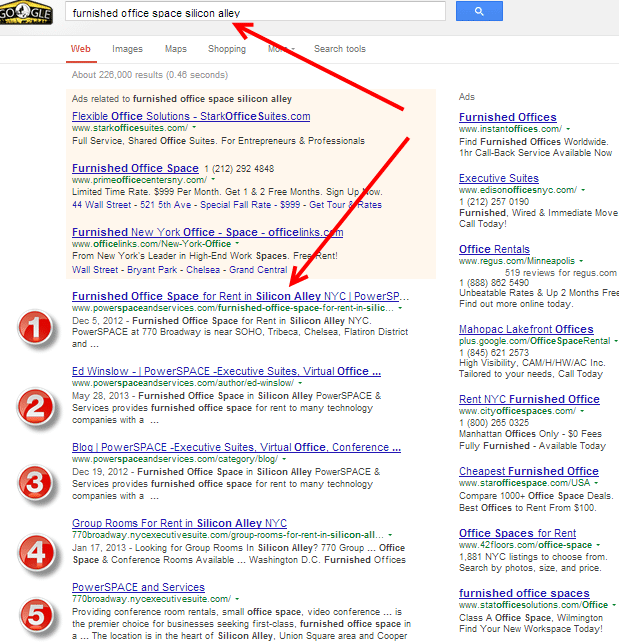 Here's Another Example
How Chewelah Painting and Remodeling Got a $1.3 Million Project from Their Website
When I started working with Mike Bellevue of Spokane Washington I asked the typical questions, what do you do and where do you do it?  The first answer was we do interior and exterior painting and remodeling. So I dug a little deeper. What kinds of properties do you work on, what do you paint? After a few questions I learned that he refinishes log homes, a big ticket item, commercial roof coatings, exterior painting and staining and lots more in Spokane Washington area. One of the pages I targeted was with the keyword phrase Roofing Contractors and another was Exterior Painting Contractors. In fact I created about 10 pages plus a blog strategy.
Within approximately 120 days from launch of his site Mike received a call from the owner of a chain of Pizza Hut restaurants. Mike was hired for 5 roofing projects at once totaling about $60,000 in new business. Nice call. Then about 5 weeks later the owner called to tell Mike how happy they were with his companies work. They said we have 109 roofs to do like the first 5 and they'd like to know if he wanted to do them all. Great story about the callibre of business online.
But what was interesting is the way they found Mike. They searched Spokane roof painter on Google. We never, ever thought about the keyword phrase roof painter and no keyword tool indicated that someone might search this phrase. By following the NicheQuest Formula, we created quality pages and linked them together based on close relevance. I guess we can say that Hummingbird was at work  Roofing Contractor + Exterior Painting Contractor = Spokane Roof Painter and a $1.3 Million dollar project off a Google search.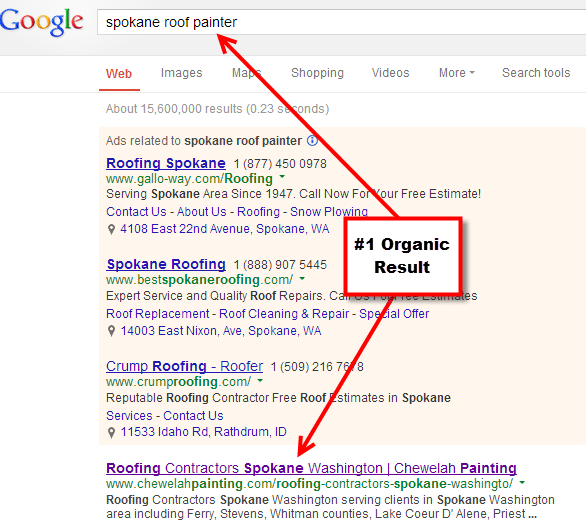 Google Creates Hummingbird – How to Capitalize For Your Business
I love that story about how Chewelah Painting of Spokane Washington got a great piece of business. How people trust what they find online and how they search is fascinating and fairly easy for anyone to achieve if you know the formula. It applies to any business whether you are local, national, ecommerce, a service business, it doesn't matter. The same fundamentals apply to every business.
One thing for sure, if you want to succeed online you need to start with what works on Google. If you want the formula click here and spend a little time learning how it works. I guarantee you will have a clear understanding of how you can get your profits escalating very quickly..

Latest posts by Edward Winslow
(see all)