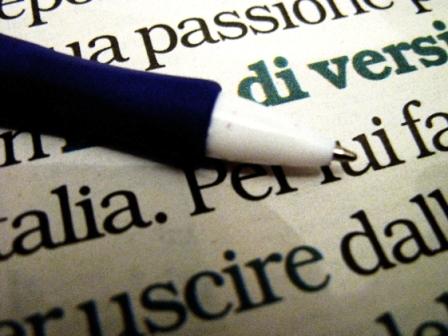 How To Create A Sales Blog
Local online marketing is fairly simple in theory. Basically you need pages written around a specific keyword phrase and inbound links from quality sources for the pages to rank on the search engines.
In most local markets the competition for ranking is fairly low. However since more and more companies everyday are flocking to the internet for marketing exposure, the competition is getting tougher.
It's important to understand that a website cannot survive with just a 5 page site, ranking well for a few keywords. Keyword diversity among many pages is the solution. It's also important to understand that niche businesses such as a painter, plumber, roofer, chiropractor, orthodonist, divorce lawyer all perform better online than a general practitioner.
A law firm with many specialties or a general contractor usually have a difficult time performing. The main reason is that there are too many keywords relevant to what they do. Where a painter could have 50-75 pages to a website, a general contractor might need 1,000 pages since their business is made up of so many services.
As mentioned, just a few high ranking pages around a few keywords will not perform in a local market. Google provides results based on queries. An example to explain this point is a client who gets 1500 monthly visits. You might think that there is 1 keyword that is searched 500 times and 5-6 keyword phrases that are searched 200 times to get that result.
The answer is the key to optimization and online marketing. The real result is that the most searched keyword phrase produces a whooping 10 visits of 1,500. The next might be 7, a few get 2-5 monthly visits and over 1,300 of those visits are each from a different search.The only way to achieve this level of diverse search results is by creating many relevant keywords on your site. The way to achieve this is by using blogs. Blogs add pages and keywords to a site.
As a result, you could never get that 1,500 visits from a 5 page site in a local market. The only way is through a broad range of well written content using relevant keywords. This is what is referred to General Semantics.
What Is General Semantics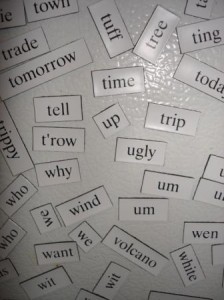 The Random College House Dictionary Definition is – An educational discipline originated by Alfred Korzybski and concerned with the improvement of human behavior by means of the function of words and non verbal symbols.
Understand this definition and you understand search engine optimization. Keyword Phrases and photos/video are the ammunition of online marketing. Fairly simple.
Do's – Web Pages portray your message, blogs expand keyword diversity. Create valuable (explained later)  blog content targeting a specific keyword for each page supported with relevant keywords, photos, video and links to relevant pages (within your own site or to other sites).Yes, it's ok to create links to other sites. Be a giver, not a taker.
Don't – Do not think that random worthless content with keywords works. Google knows everything. If you think you're clever, you're mistaken. Google knows what you search, they know when spam tools are used. The only way to succeed online is t do it right. Keep in mind that any site or marketing business that thinks they can manipulate Google will fail.
Do not spin content. Do not use link building tools that create massive amounts of phantom links. Do not create fictitious reviews (many lawsuits coming).
How to Create A Sales Blog for Local Markets
I'm currently working on a series of videos and a workbook that explains the many strategies. For today, I'm going to explain one.  Keeping the above content in mind, let's look at a strategy for getting a local painter to rank online. This client is www.ctyankeepainting.com.
Painting is a very competitive local business. Online ranking requires finding the keyword phrases where they can rank. So keyword research is step 1. Since the business is located in Fairfield County Connecticut we need to find the right towns to target along with the right keywords.
Here is a List of Towns
Trumbull
Easton
Weston
Wilton
New Canaan
Fairfield
Southport
Westport
Darien
Greenwich
List of Keywords
House Painter
House Painters
Painting Contractor
Interior Painter
Exterior Painters
Home Painter
Deck Refinishing
Deck Staining Contractor
The strategy for a painter is ideally to get ranked for every combination of the listed 8 keywords in each of 10 towns.
Building an online presence is like building a business. It takes a step at a time. Google rewards those who regularly add content to their site. As a result 1 new blog per week is a strategy that produces new rankings. We also want to use our target keyword approximately 2 – 2.5 times per 100 words. We also want to use additional keywords in the content that are relevant to the target keyword for each page.
Sample Relevant Keywords
Interior and Exterior Deck Staining
Power Washing
Window Painting
Deck Waterproofing
Fence Painting and Staining
Cabinet Painting and Refinishing
Paint Colors
House Staining
Photos and Videos
In the beginning of this article we looked at the the definition of General Semantics. Words and symbols create influence. Photos and videos should be relevant to the content. I find it's usually better to choose photos first, the create the content.
How To Create a Sales Blog for Local Markets
To avoid creating duplicate content we need to have enough to write about to create a different blog for each town. In this case, we'll target the keyword phrase House Painters in Weston Ct. This variation has only 10 competing online pages.
An easy strategy is to choose a photo of a nice home exterior photo and 1 interior photo. Then create a 200-300 word page summarizing a painters services. Bullet points are a very effective tool to use. Use the keyword in the Title of the blog, first sentence, the middle of the page and the end.  Ideally we'll create 1 blog post for each town using variations of our core keyword. For example, painter, painters, painting, Home, house, interior, exterior.
We'll create blogs targeting each town publishing 1 each week for 10 weeks. Then we'll move onto another keyword which will target all 10 towns again. This may seem like a fair amount of work but should only take 30-45 minutes for each blog.
The results if done properly will be excellent. In the next post we'll go over some easy methods for ensuring that your content gets picked up by Google.

Latest posts by Edward Winslow
(see all)