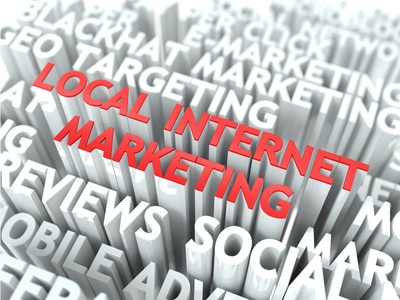 I met Jim Wynn of Sussex County New Jersey at a workshop a few years ago where I was speaking about how to capitalize in local markets with search engine optimization on Google. Jim has run a concrete installation business in Sussex County in Northern New Jersey for 25 years. Jim had a common problem. His most profitable skill was decorative stamped concrete pool decks but could never get a full pipeline of customers. As a result, he needed to take projects of all kinds, wherever he could get them to pay the bills.
Jim had spent a considerable amount with large, brand name web development companies who made promises that were never realized. Finally he started taking courses to learn how Google Pay Per Click could drive leads to his business. It worked but was not cheap. He was paying $5.00 – $6.00 per click but conversion to sale was low. (Google uses quality scores in their pricing, the higher the score on a 0 10 scale, the cheaper the click. Jim's quality scores were 0-2. very low.)
We took a look at his site to figure out what was happening. Here's what we found.
Site Lacked Clarity – It was created like a brochure. It was vague. It showed that he was a concrete contractor but provided little more than an old Yellow Pages ad.
No Geographic Focus – Local sites need to show what you do and where. Immediately. Someone searching has the power of a click in their hand. They don't find what they want, they're gone in a click.
No Clear Niche Markets – If you want pool decks, don't mix with images of sidewalks and drainage ditches.
Content Would Never Rank – Google is a robot programmed to look for the best content to rank. Best content starts with a keyword phrase for each page. If Google doesn't know what a page is about either will a visitor to your site and it won't rank.
Google Quality Scores Are Low – Because the page content was not focused, Google could not see relevance from an ad to a page resulting in a low quality score and high cost per click.
No Control of Website – Jim had no way to login in to site to create content or add any tools to maximize the site.
The solution was a website makeover. We started out with keywords related to what he does and where. Then we started breaking down pages by niche keyword. The site now looks like a company specializes in stamped concrete pool decks with a secondary emphasis on masonry steps another niche. The ultimate goal was a local business capturing exactly the kind of profitable business he was capable of without the hassle of a big payroll.
Then we started the off site optimization including getting Google Places set up and writing articles we submitted to article directories to create links that pushed the site to the top of Google searches for many relevant keywords.
The result was Google Quality scores immediately jumped to 6-9 and cost per click dropped substantially. Within about 2 months his new site started to rank for free Google organic positions everywhere in Sussex County. Ultimately, Jim's business started to capture exactly what he was targeting, pool decks and patios. Plus, the quality of the business increased. As his website drove business, his word of mouth referrals escalated. New clients and specialization resulted with increased profitability. His competitors were struggling to get business, ending up working for Jim.
Jim learned first hand the amount and power of local business that he never knew existed. Then Jim asked the next question.  How else can we capitalize on the strategy in Sussex County?
The result is a community site called Sussex Scoop. Every day the site is updated with fresh information about local businesses and events, an event calendar, forum and directory. Local businesses pay for optimized articles on the site. Within the first 6 months the site has become recognized as a go to source of local Sussex County information. The site is ranking for niche Keywords on Google. Local businesses are getting new customers from advertising on the site. Residents in New York City are using the site to find things to do and places to stay on the weekends.
Sussex Scoop has opened up the market to Sussex County and local businesses to new consumers who never knew about the amazing gem right in their back yard.
It's amazing to see the opportunities available when you know how the internet really works. Jim Wynn is one of the unique innovators and entrepreneurs who are capitalizing on the power of local markets.
If you are looking for an opportunity in your backyard, keep visiting us and feel free to ask questions. If you want an insight to how local online marketing really works, grab your free copy of the NicheQuest Formula or join our newsletter for our inside secrets.

Latest posts by Edward Winslow
(see all)