If you're just joining us and want to start at the beginning Click Here for Step 1. Each step takes about 3 minutes to read so you're only about 12 minutes behind.
Quick Summary
We started the week by researching all the keywords relevant to a concrete polishing business in NYC. The owner wants to expand to larger projects which requires a territory from NYC to Boston. The internet is the only way to reach a mass market, whether in a tight area of just a few towns or in this case throughout 6 states.
After we completed the keyword research (4,000 terms) we laid the terms out by category inlcluding Services, Property Types and Geographic area.
Then we created 12 pages of sub categories. Then for each page we created 5 sub-sub categories. Each page is 400-500 words. Each sub sub category requires only 80-100 words on a specific feature, benefit or explanation to educate the consumer. By breaking down by sub categories it's easier to write quality, to the point content. We can also control the use of keywords.
Writing Content
I started out writing the home page which summarized all the content throughout the site. This serves a few purposes.
Teaches Consumer About Site – when consumer comes to the site, they quickly know what the business is about. I used bullet points at the top. Then I expand the bullet points with a short paragraph about each topic. My goal is to capture the consumers attention, then get them to read more. Each paragraph will have a link to back pages with more information and photo galleries.
Teaches Search Engines About The Site – even though I'm only optimizing a few keyword phrases on the home page, I use many of the keywords I will optimize on each page on the home page. The search engines follow the links and find relevant content. This is the basis of link building which is very important for optimization which we will discuss in another post. Remember the search engines (Google) are in the business of providing quality information to their visitors. The better job we do orchestrating relevance the more we get rewarded with prime, business producing positions.
So, after laying out each page with my (Sub Sub) categories on each page I knew what I was going to write. I was able to stay exactly on task without my thoughts drifting. Each 80-100 paragraph of information had meaning, it was to the point. I was also able to control the use of keywords to appeal to the search engines.
How Long Did It Take To Write Content?
I'm a weak typist so it takes me longer than most. But following this system I was able to write 3 blog posts and 8 pages of content in 1 day. My use of time was very efficient. I tried to allow myself less than 15 minutes per 100 words. Starting at 7:00 am I was finished at 6:00 pm. A very productive day.
Once I created this system, my content writing went quicker, quality of content improved and pages were better optimized. This also ends of helping me develop an image of the site design. Today I'll finish up content. Next week I'll edit the content, start putting together photos and have everything ready to start site design.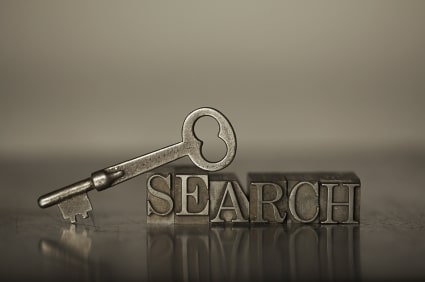 Latest posts by Edward Winslow
(see all)