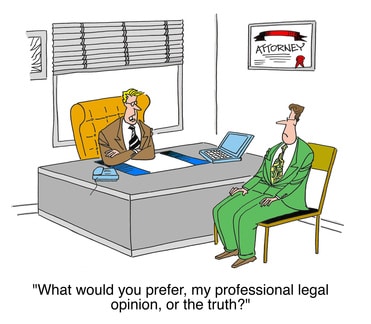 If a virtual office is legitimate for Google Places, it opens up amazing business models for businesses who want to go nationwide or global without the expense of permanent locations.
For example, my business provides a range of online marketing services for companies nationwide. If I had a virtual office in every major city, I could appear as a marketing titan while working in my pajamas in my basement. I could go as far as having live, virtual meetings with a shirt and tie and an impressive backdrop with computers, books, picture of my yacht (i don't have a yacht) and photos of me with celebrities. Who would know?
So before getting in to what a virtual office is and are they legitimate for Google Places/Plus you have to ask yourself. Will a business model based on deception succeed? And what is deceptive?
What Is a Virtual Office?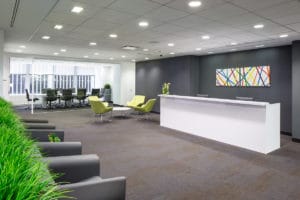 A virtual office provides businesses with a commercial address, mail delivery, local phone number, office space and conference rooms available by hour, day, week or month.You also get listed in the building directory and reception services for answering phone calls..
For my business a virtual office in NYC is perfect. I'm in Connecticut but frequently in New York City for meetings, maybe once per week. Without an office or access to a meeting room, I'm subject to meetings in coffee shops, hotel lobbies, restaurants or client offices. Without an office location I'm really an out of towner.
In a scenario where you actually use your virtual office location and you are a legally registered business in the state, this is legitimate or at least passes the smell test of a legitimate virtual office.
Certainly a Google Places listing in NYC, or any major city, provides credibility. And a nationwide Google Places strategy provides huge credibility plus tons of new business.
Google Places Produces Leads If you rank well on Google Places you will get calls from customers searching online. So, in theory, I could get virtual office locations nationwide for $50.00 – $100.00 per month and build a nationwide business. But, is gaming the system worth the risk? Every business has a different situation. What does Google say about it? Click here for Google Places for Business Quality Guidelines.
Here's a summary of 5 Important Guidelines
Businesses must make in person contact to quality. You may ask, does a Google Hangout meeting quality?
You Must Be an Owner – owning stock in a company with a location does not quality.
Businesses That Do Not Exist at that location do not qualify. I guess that is a debatable topic.
Businesses Must Be staffed during operating hours. Quality business center operators provide receptionists and on site staff. What does this mean? Another debatable topic. What does "staffed" mean?
Rental Properties Do Not Qualify, but an onsite office does qualify. Another questionable guideline. What if you own investment properties in numerous locations? If you have a central office in another location for managing the property, does that qualify?
Virtual Office and Google Places – What Is legitimate?
Google has a disclaimer on the bottom of their guidelines page. It's worth taking a look. Yes, I would say it's possible to have a nationwide Google Places strategy with virtual office locations and from what I read online, many do. The question is. Do you want to build a business model based on gaming the system? And what does gaming the system really mean to you? I'd love to hear your thoughts.

Latest posts by Edward Winslow
(see all)