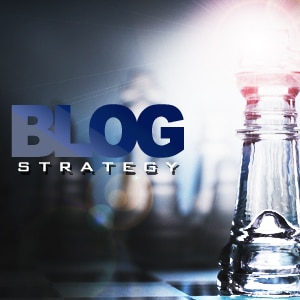 I just got off the phone with a client who was struggling to write blog posts that attracts new customers. I explained to him to think simply and follow the NicheQuest Formula. It's super easy and fast, but it really comes down to strategy and mind set. Let me explain.
1. Strategy – What do you do and where do you do it? Most of my clients start off wanting the world, then we refine their strategy to what they are capable of doing. The main thing to look at is what new client do you want today? Finding that sweet spot or niche that you can do every day is the way to get really good at one thing, then replicate over and over. You can expand later. Start small and replicate.
2 Keywords – Don't be fooled into thinking you need to rank #1 on Google for 1 great keyword phrase. Your marketing ammo are keywords and phrases. A great example to really understand how to generate new customers is this. One of my favorite clients is in the Boston Massachusetts to Providence Rhode Island corridor. The strategy based on his capability was to dominate the online search in that area. We built a 15 page website and wrote a blog once per week, each targeting a different keyword phrase and geographic are in target area. Most Important is the fact that the site and blog strategy produced 2,000 visitors per month. What is significant was that 1960 visitors to site each searched something different on Google. The highest searched keyword phrase only produced 10 visits. You may be thinking, how did the site rank on Google for 1960 keywords with a 15 page site and 1 blog per week. Easy, follow the formula and link all your pages together. Google then learns the relevance of what you do to what your clients search for. Think exponential results, small (quality) effort, big results.
This client went from $200,000 – $1,200,000 in just a few years. This formula works for small, local business or large nationwide companies. Want big results? Just create more pages.
Makes you think. How do I replicate that strategy for my business?
I told my client this morning that he needs to look at his blog strategy like cooking. Herbs in your herb cabinet are like keywords. For example, if you have 20 herbs , how many ways can you cook chicken? Keywords are the same thing. They are like herbs that you have in your inventory. Using an example like – General Contractor – how many blogs could a general contractor write with different keywords? Even writing blogs using a different keyword phrase as it relates to kitchen remodeling is unlimited. The more blogs written with different keyword phrases, the more ways you will be found online.
Write your blogs as if you were educating your client. Stick with a niche and link all those posts together. The mind set is to be an information provider and problem solver. You customers search to find what they don't know. Cultivate that niche, write blogs using the NicheQuest Formula and post them to to your social media sites like Google Plus, Facebook and Linked In.
When you know your strategy, your keywords and the content formula, you should be able to write a blog in 25 minutes or less. If it takes longer you need to work on refining your business strategy. Just follow the steps and you will be able to quickly and easily write a blog post that attracts new customers.
One more tip. When you do it right, a blog post can rank #1 on Google in less that 5 minutes. That blog could produce a new customer for you today and keep generating sales for years.
Is this blog post helpful? Leave a comment below. Want the formula? Grab your free copy of the eBook above.

Latest posts by Edward Winslow
(see all)