ROI for Search Engine Optimization
How much does a new customer generate in profit for your business? How many do you need each month? Where do you start? The bottom line is that over 90% of consumers are searching online with over 80% of local customers choose a business they've found online. That means those businesses who invest in search engine optimization are growing their business while those who don't are falling behind. 
SEO also is a big driver of word of mouth sales too. NicheQuest local customers who lost or had seen their word of mouth sales decrease in recent years, have experienced massive growth of new customers after a successful SEO campaign has been launched.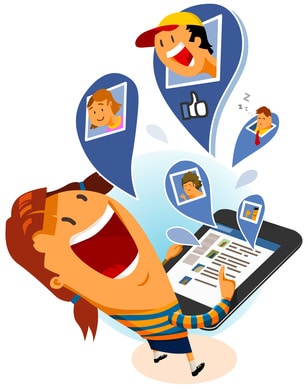 I have seen customers get a staggering return of 10 – 20 x their investment with search engine optimization. The largest returns are typically from low competition, niche markets with high ticket sales. For example, a kitchen remodeling contractor who invests $1,500.00 in monthly SEO could generate $80,000 – $150,000 in profits or a range of 4 :1 – 8:1 (400% – 800% Return on investment). It could easily be more, not to mention the word of mouth results.
A florist whose sales are $50.00 each would need to make 30 sales in a month just to cover the SEO expense of $1,500 per month. They would need a different strategy at a lower monthly cost. However, a florist near a commercial district could attract repeat corporate accounts with high ticket sales with a high ROI. Personally, I would be thrilled with an ROI of 4:1. I'd keep reinvesting as much as possible until I exhausted my returns. So, I would start out with an expectation of 4:1 ($4.00 dollars returned for every $1.00 dollars invested).
Search Marketing Investment Risk
It generally takes 3-4 months for a new site to start producing sales. If your business profits $1,000.00 per sale and your SEO campaign produces 25 calls per month and 3 sales starting in month 3, you will have broken even on your investment. If you maintain 3 sales per month for the next 9 months, that's $18,000 profit for an investment of $3,000.00  or 6:1 over the course of a year. This is an extremely conservative result. As I mentioned, 10:1 or more is very achievable.
How to Increase ROI from SEO
A valuable strategy to increase your investment return is with an email optin campaign. Every successful marketer will tell you the profit is in the list. If you offer something free on your site in return for an email, conversion will increase exponentially. Rather than a visitor to your site leaving and never returning, you can offer something for free, then follow up with regular email updates. Email is still the best marketing tool for developing a relationship with your site visitors. I guarantee you will convert your random traffic into new customers increasing your SEO return on investment significantly.
Summary
If you are looking to buy SEO services, consider what you think is an appropriate return on investment. Generally, I am looking to work with new clients where a minimum of 4:1 can be achieved with room for growth plus ways to increase the conversion with email. Prices will vary depending on the business, competition levels and size of market.

Latest posts by Edward Winslow
(see all)