The video and images below show how to add keywords and content to your videos and Google Hangout vids on YouTube. If you are a beginner, these steps will help you get started. 
You can grab a free copy of the NicheQuest Formula eBook if you need a guide to onpage and basic off page optimization. If you have specific questions, leave them in the comments area at the bottom of the page and visit us at Facebook or Twitter for updates and to post questions.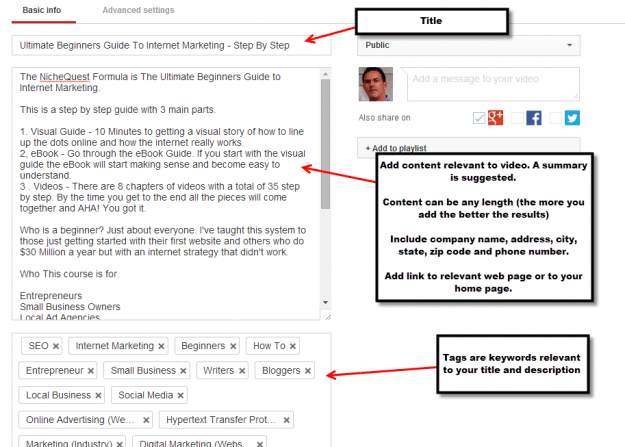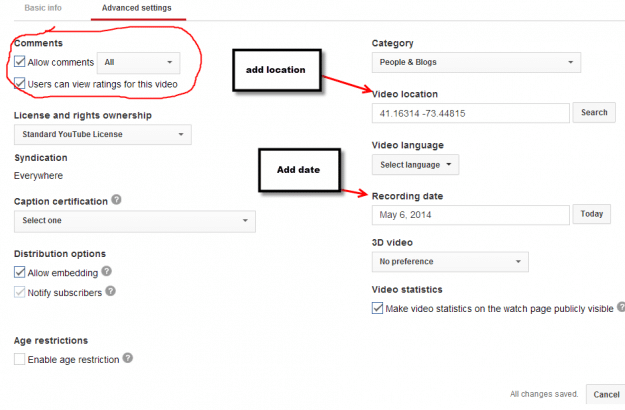 Small business marketing veteran and founder of Nichequest. Ed's goal is to help small businesses position themselves to reach customers searching for solutions and services. He is a SEO Consultant, Reputation and Display Ad specialist to companies and agencies throughout the United States.

Latest posts by Edward Winslow (see all)