What Is Search Engine Optimization and Why You Should Care
In this post I'm going to discuss search engine optimization, what top SEO companies do and review the uniqueness of the Manhattan market. I'm going to hopefully provide you  with ideas that will help you get more customers.
I've been developing a local seo marketing company for the past 10 years. Before this entrepreneurial venture I was a real estate broker in Manhattan with a boutique building sales company.  We developed this business one neighborhood at a time wearing down a lot of shoe leather in the process. 
That's where I developed my vision for what I call Hyper Local SEO. As you will see as I explain in this post, the city is made up of thousands of niche markets. There are hundreds of zip codes and neighborhoods. There are niche markets all over the place. The internet has opened the door to huge opportunities, new business models and it's just getting started.
So, simply, Search Engine Optimization is the process of ranking at the top of a page on Google, Yahoo or Bing. Google is the big gorilla in this space delivering approximately  80% of my clients traffic to their websites. You, me and all our customers are searching Google. When we find what we  want, we call,  fill out a form or take some other action like reading reviews or checking social pages.
The most important reason why Local SEO is important in NYC is that is where the customers are searching. The more you rank, the more new customers you will get.
What Do SEO Companies Do – 7 Steps
Strategy Development – Your business, my business, we are unique. There are some things we all do really well and others not so good. What we want is not just new business, but what we are good at that we can do over and over and be great at. That's where the strategy starts. That's what an SEO Professional does. They help you define what you do, where you do it and where your customer is. As you will see,in New York City which includes Manhattan, Brooklyn, Bronx, Queens and Staten Island there are local and Hyper local SEO strategies.
Keyword Research – Once you have a strategy, then we do keyword research. I mentioned in a recent blog a few free tools I use to find keywords. Keywords are not just words, they are words in peoples heads, they come from real thoughts. Keyword research gives us a really good idea of what people want and how many people want what we have to offer. I discussed in a recent post 2 free tools I use to find what people want. Googles Keyword Planner and Amazon. Click Here for info.
Geographic Keywords – Keep in mind that Google is a robot. The data you create on your website teaches Google about your business. You have to tell Google what you do and where. For example, To promote an Italian restaurant on the Upper West Side you could use phrases like – Italian Restaurant near 92nd Street and Amsterdam and/or near Museum of Natural History. The more geographic data you provide, the more ways you will be found.
Content – Keywords to content are like spices to food. As an SEO Company. When I write web pages or blog posts I start with  a page structure using keywords, geo data and unique selling points as they relate to a page. Customers typically scan a page and read what relates to them. An effective strategy is to start with an introduction followed by sub topics, then summarize. I have found the summary paragraph to be where to use the Geographic data. This way you can focus on the page topics without trying to stuff the geo terms in the body of content.
Onsite Linking – Take a look at Wikipedia topic pages. They are masters at providing links to other pages to help the reader learn more about a page. This strategy works for your website too. I try and create a link path within a site based on what a site visitor would follow. I get best results by creating links to the most important pages. Google follows pages and links. The more effective job you do leading Google through your site pages, the more they learn about what you do and the relevant keywords. Since 90% of online sales come from deep searches, this simple strategy will help you get found by hundreds of search queries not just a few.
Backlinks – Backlinks are links from other sites to yours. Backlinks are like votes. The more votes you have, the better your on page content must be. Quantity of backlinks is not nearly as important as quality and relevance of referring sources. This is a critical part of what an SEO Agency provides. In a perfect world, your content would be so compelling that everyone would like to provide a link on their site to yours. Since there are zillions of websites to compete with, yours will need some help getting links. Beware, improper links, low quality and spam links can get your site penalized and possibly never rank. There is an art to this. But keep in mind this analogy – your website may be a car, but links are the accelerator that makes it go. Push  too  hard and you may crash. Every site needs a custom solution.
Analytics – Analytics provide data about website traffic, how many people are landing on your site, what keywords they searched to get there, how much time they spent on site. This data will help you learn about your customers. Online marketing is a process. Align your business with search results and you will find income opportunities that you never knew existed.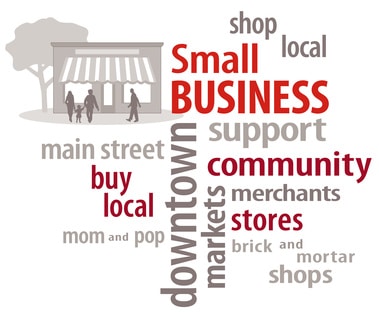 Return On Investment – ROI as it is called. This is what it's all about. Before you start spending money on SEO, think about what you think is a reasonable rate of return on your marketing investment. Search engine optimization produces a very high rate of return. It also drives word of mouth returns which are hard to measure. Personally, I'm thrilled with a 4:1 return on my marketing dollars. That means $4.00 dollars back from ever $1.00 I invest. I have clients who get a 10:1 return and some as high as 40:1. The highest rates of return are markets with low competition, high ticket high margin sales.
Other Marketing Tools – Blog posts, social media updates, press releases, videos can be part of your overall strategy. It's important to note that most people do not get great results from most of these tools because they do not know how to get performance from them. Just as anyone can cut wood with a saw, a skilled craftsman can create a work of art.
Developing a Local or Hyper Local  SEO Strategy
The opportunities in New York City are vast. According to data on Wikipedia, there are 8.4 million residents among the 5 boroughs including Manhattan, Brooklyn, Bronx, and Staten Island. There are 1 Million buildings, almost 500 neighborhoods and over 200 zip codes. So how do you get in front of your target customer? You have something great, there are customers who want what you have. How do you connect?
Positioning you business where your customer searches is money in the bank. The answer to that question becomes clear when you know your customer. I'll use an example. Let's say you are in the growing market of furnished office space. There are over 100 companies in this market in Manhattan alone. All have different spaces, locations and cater to specific customers. Certainly it's advantageous to rank for Furnished Office Space NYC. Ranking for Office Space NYC is a great keyword also, but vague and general. But deeper search terms called Local Longtail Keywords are the highest conversion to sale searches.
A typical search might start out like this.
Office Space NYC
Furnished Offices NYC
Short Term Furnished office midtown
Furnished office space near Penn Station or
Furnished Office Space near NYU or World Trade Center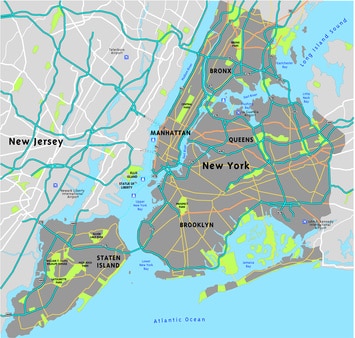 The more general keywords get more traffic, but mat not convert to a sale. Someone searching for office space in Manhattan may need 5,000 Square Feet, that's a lot different than a furnished, short term office that might be 250-1,000 square feet.
Lets say you are a furnished office space in NYC provider with 2,000 square feet of interior, windowless space. That's a tough order to fill. How about targeting the film industry who needs a space without light who wants to control their lighting.
How about this – Short Term Office Space in NYC for Film Production Companies. This is a real story I created for a client. By knowing the target customer, we were able to write a blog post that ranked at the top of Google attracting a unique customer and filling a unique space. Almost 2 years later, that blog post still ranks and brings in new customers.
Here's another example. We wanted to target start up technology companies in the tech hub of the city south of Union Square called Silicon Alley. Using the keyword phrase, Furnished Office Space Silicon Alley NYC we were able to get in front of a target consumer who knew exactly what they wanted. These are examples of Hyper Local SEO that we provide to companies in New York City. It doesn't matter whether your company is in Manhattan, Brooklyn, Bronx, Queens or Staten Island, there are untapped opportunities on Google to position your business in front of where your next customer is searching.
If you need help with your business contact me for an analysis of your site or fill out the contact form. Hope you enjoyed this post.

Latest posts by Edward Winslow
(see all)