If you have been struggling to get results online, then you need to learn how a local website will change your business and produce a steady flow of new customers.
Read below the 101 things I apply to client sites and websites I own. The list will help you get started on a smooth path to online success.
You may want to grab a cup of coffee before you start reading about what works for me. It's a long one.
4 Basics For Building  Local Website Strategies for Business Owners and Entrepreneurs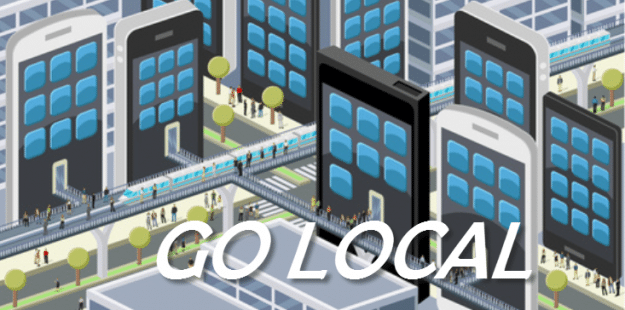 There are 4 basics to know about websites and what it takes to get them to produce new customers.
1) On Site Factors –Google does not see what we see when we look at a website. We see a design, like a brochure. Google sees the underlying code. Google is a robot with a programming algorithm that crawls your pages and evaluates one page's relevance to another.
2) On Page Content – Next, Google evaluates the content on a page. Google is not a mind reader. If Google doesn't know what your page is about, you won't rank well. The more relevant words (synonyms) and geographic data on your site, the more ways people will find your products or services in the search engine results.
3) Backlinks – Finally, Google evaluates your site's importance based on the number of sites linking to you. In theory, if your main competitor has 100 links, you need 150 links to outrank them. If on-site factors and on-page content is your Ferrari, backlinks are your accelerator. Backlinks include your anchor text. For example, if you want to rank for cheapest, super-fast, red Ferrari , you want those words to be your anchor text and link to your web page where you talk about "Where to buy the cheapest, super-fast red Ferrari." If the link comes from a website called www.redferrari.com, it's more valuable in Google eyes than a site like www.redbabystrollers.com.
4) Social Media – Social media marketing is a critical component for marketing your business in local markets. You should be aware that Search engine ranking drives consumers to your site, but social media drives word of mouth marketing. Ranking on Google and Social Media marketing are not 2 separate marketing components, they are one. They have become fully integrated. Come back to read case studies where we show you success stories that you can apply to your business.
Critical Website Elements for Local Businesses
*** Bonus Tip -What You Do and Where
This site ranks great for many local and national keywords plus it generates a steady flow of extremely high quality projects. You can view the site at www.hudsonconcretepolishing.com.
101 Factors to Rank on Google: Generate New Customers & Profit
Ranking on Google and getting clients to call you is easy. The hard part is knowing how. I've applied the following principles to hundreds of clients sites and my own personal sites as well. They will help you get to the top of a Google search for your keyword terms so you can generate new, profitable customers.
There is no magic here. The same strategy applies whether you are a small business or large corporation.
1. Mobile – Online search and social media spurred its development, and mobile is driving the internet. Since a massive amount of searches are local, it will be a massive driver of change and new business models for local businesses. Mobile-friendly websites are a new ranking factor for Google. You must have a mobile version of your site, build it with responsive design or create a mobile app for business. Stay tuned for more details.
2. Online Drives Offline in Local Markets – Just like Google search drives social media and vice versa, they both drive offline sales as well. An online presence is just as important as a brick & mortar building on Main Street. It just happens to be in the virtual world. They are all integrated.
3. Keywords – Keywords are the lifeblood of every online strategy. I tell my clients "Learn from Google How to Create a Social Media Strategy." People search by typing keywords. They also connect with consumers using keywords on social sites and in person. Keywords are critical. There are niche keywords for your business that can start producing sales immediately. You just need to know how to find them.
4. Keyword Research – Keep a spreadsheet with keywords and keyword ideas. Keep in mind that you want to appear where your target customer searches. Customers search for answers to problems. They want to know what they don't know. Even clients I've worked with for years come up with new keywords many years later. They also come up with new niche markets. For example – Furnished office space provider, Power Space, still gets calls from a 2 –year-old blog post that ranked in 5 minutes for "Film Product Space for Rent NYC."
5. Keyword Strategies – Build your business around what your customers want. An amazing resource is Amazon. The information there is priceless. Go to Amazon and search for books with topics related to your business. Look for titles in the top 50,000 with at least 15 reviews. Then review the table of contents. If there is demand and engagement (per reviews), you know what people want. Give them what they want.
6. Local Strategies – Make sure it's very clear on your website what you do and where. Include your phone number so it's easy to find on every page of your site. See www.hudsonconcretepolishing.com
7. What Does Ranking #1 on Google Mean – Amazing, but perception is that whoever ranks #1 must be better than #2. If you run the best business in your market but you don't rank high on page 1, the perception is that you're not as good as your competitors. That means your competitors are getting clients and you're not. #1 gets the most clicks, always.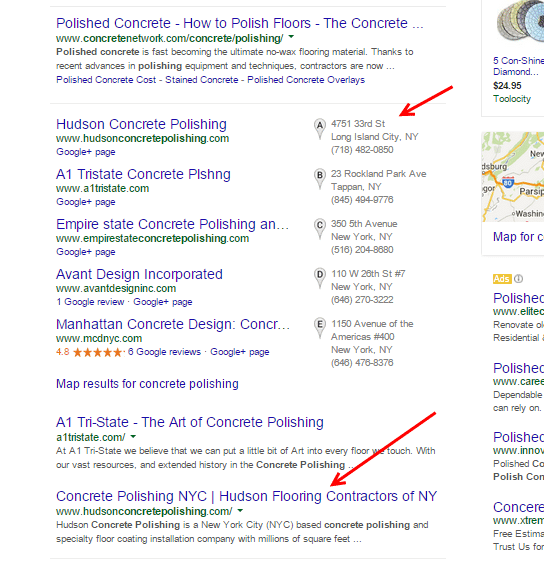 8. Google Panda – Google Panda is a penalty Google imposes on websites. If your site isn't ranking or seems to be stalled, it's probably Panda. This penalty refers to onsite ranking factors. Just read on to learn the best practices to get your site to the top and start pumping out sales.
9. Google Penguin – This is another Google penalty that may be holding you back. Ever get a call from a solicitor offering to get you on page 1 of Google? Beware of these predators. They can damage your site forever. Penguin refers to black hat backlink manipulation. Backlinks are critical to ranking but MUST be natural and organic from real sites. Done wrong and the Penguin will get you.
10. Building Websites – Biggest mistake I see is businesses that build their website first, then call me wanting to get it ranked. Start with keywords. Create your strategy. Develop website content, and then build your website. Build your foundation from ground up, not top down.
11. Website Content – Google ranks web pages. Every page of your site starts with a unique keyword topic.
12. Amount of Words Per Page – 300 words should be the minimum per page. 1,000 words is great 2,000 words is better. Lets see how this page ranks. It's 5,000 words.
13. Thin Pages – A thin page is a page with very little content. Thin content pages will drag down performance of good pages. Eliminate thin pages on your site.
14. Keyword Density – Make sure to avoid overusing keywords on a page. I always get great results if my core keyword has 1.0% – 1.5% keyword density. This means using keyword about 1 time per 100 words.
15. Exact Match Domains – Exact Match Domains still works if you set them up properly. Rather than www.guitarlessons.nyc/electricguitarlessons or /acousticguitarlessons, it should be www.guitarlessons.nyc/electric or www.guitarlessons.nyc/acoustic. Search engine algorithms are "smart" enough to know that this URL structure means the page is about electric guitar lessons or acoustic guitar lessons.
16. Choosing Websites – First choice is WordPress sites. That's what we use. Other options Joomla, Drupla and designs from such website builder vendors as Squarespace, Wix and Weebly. 20% of sites online today are made on WordPress for a variety of reasons. Mainly, when WordPress sites are built right, they perform on Google better than others. Plus they have unlimited flexibility for growth. Below you will find many of the components you need to know about that will help your site perform.
17. Google Analytics – Install this Google tool on your site to show how it is performing. You can view the number of visitors to your site, the pages they land on, pages they view, pages visitors leave from and lots more. I find that local sites with 300 visitors per month or more are profitable, though this also depends on your niche.


18. Bounce Rates – On Google Analytics, you can also view bounce rates, which are the number of visitors who view a page of your site and then leave. If you have a high bounce rate, you'll want to work on improving the content of your site so users will view more pages and stay on the site longer. Keep this in mind as you read through this page.
19. Do Page Views Help Google Rank? – The more time a visitor spends on your site and the more pages they view, the better the user experience. Google knows this and rewards better sites with top rank.

20. How Much is Your Customer Worth? – This is one of the most important parts of your online strategy. Construction, real estate, surgeons and insurance clients are worth $5,000 – $100,000. A Yacht Broker selling $10 Million yachts needs few customers to be hugely profitable. 100% guarantee there are yacht brokers who have made big ticket sales from an internet call. The value of your customer and how much you spend on your marketing is one of the most important decisions you should make about your business and development of your business plan.
21. Google Webmaster Tools – This is a great tool that shows site performance, errors, search terms and how you rank. It's like getting insider information.
22. XML Sitemaps – Your site should have an XML site map installed to help search engine crawlers know the page structure of your site. Learn about site maps here.
23. Title Tags – A title tag is the first line in a Google search. Title tags need to include your target keyword phrase. This is what Google reads to learn what your page is about. Do not exceed 56 characters. Once upon a time, 60-70 characters was ideal, but over time, this number no longer holds true. I'd suggest at least 50 characters per page and a maximum of 56.
24. Meta Description – This is more in-depth version of the title tag and should be less than 155 characters. It describes the page's content.

25. Keywords at Beginning of Title Tags – Google is rewarding more natural content and that starts with title tags. Starting your title tag with a keyword worked great for a long time. For example old title tags would read – Furnished Offices New York City. Today a more natural way would read Call Us Today for Furnished Offices NYC. Notice how this reads like an ad with a call to action.
26. Meta Description Begins With Keywords – This has changed too. Rather than begin with furnished offices I'll change to: Best Furnished Workspace in Manhattan by Powerspace and Services. We have temporary office space and conference rooms near Penn Station for immediate rent. Notice how I used workspace, office space, best, temporary, conference rooms, NYC, New York City and Manhattan. Now the combination of words used in Title Tags and the Meta Description read naturally with keyword combinations that can produce exponential results. Keep this concept in mind when I explain web page content.
27. Varying Keywords in Title Tags For Local Ranking – Our goal is to rank a page for as many search queries as possible. I play a game to see how many ways I can rank on Google for a single page. I do this by using relevant words and synonyms. Example: Call for Best Affordable Furnished Office for Rent in NYC. Notice the use of words and how many combinations of words can be created from this title.
28. Varying Meta Description Keywords – I mentioned in #18 above how to create keyword combinations using synonyms and relevant geographic keywords. The more variety and natural use of keywords, the greater the result.
29. SEO by Yoast – This WordPress plugin assists with formatting meta data to improve SEO of your site pages. All of the information in the preceding points #18-23 can be formatted easily simply by installing this plugin.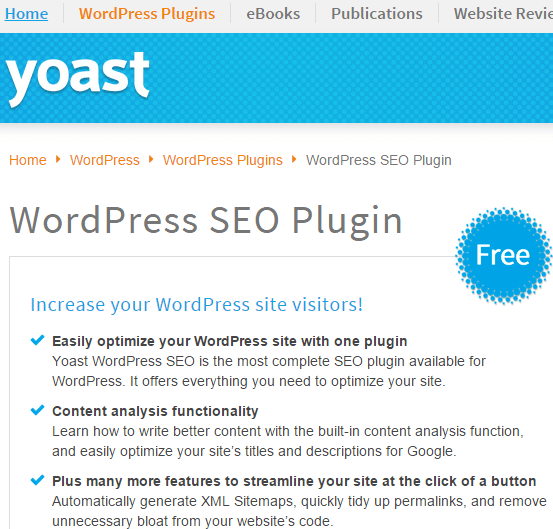 30. Creating Web Page Content – The content on your web page should follow the title tags and meta description, but more importantly, it must engage the reader. Meta data is for the search engines to properly place your pages in the rankings, but the content you develop on the page itself must offer value to the audience. Your headline should compel readers to click on the post to learn more. Your introduction needs to draw the reader, and your paragraphs need to offer true value so that the visitor stays on the page and even shares it with others.
31. Keyword in First Paragraph – Include your main keyword in the first paragraph and if possible in the first sentence. Important to show Google that your web page or blog content follows Title and Meta.
32. Using Synonyms in Content – Let's use Furnished Office Space NYC as a target keyword. The core keyword is office space, furnished describes the kind of office space. I always keep in mind that I don't want to overuse the keyword office space. So I try and use with 1.5% density or less. Then I'll use offices, workspace, short term, temporary, interim, affordable, cheap. Descriptive words only need sporadic use, under 1% density.
33. Images with Alt Tags – Alt tags create a valuable signal to Google about the image and relevance to page. Since Google can't read an image, you need to explain image with keywords. This will help get ranked in Google image results, a great place to rank for leads.
34. Images with SEO File Names – Use keywords in file names. This is especially important when loading images to Google Places and Your Website. Add Geo terms to help Google know where you are or want to be found in local searches.
35. Photos Galleries – Images are popular. Photo gallery pictures are some of the most highly-viewed pages on my customer sites. Google Places allows for adding photos so don't just take my word for it. I suggest investing in quality photos to showcase your business if it's in the budget.
36. More Than 1 Photo Gallery – If your business has several specialties, you can create page-specific galleries. This will move visitors through your site creating more page views. It will improve your ranking if you have more page views for a longer time than your competitor.
37. Using Local Terms in Content – Google knows a lot, but they don't know everything about your business unless you tell the robot. Big mistake is to dump 10-20 or more geo terms on a page. I find that a maximum of 5 geo terms works best. I generally use the main geo term in title or beginning of page and use the second tier geo terms in the end. I'll use them in order of competition. For example, it's harder to rank for office space near Penn Station than Madison Square Garden. Notice How Mitch of Cogent Realty in NYC www.rentnyoffice.com uses local keywords.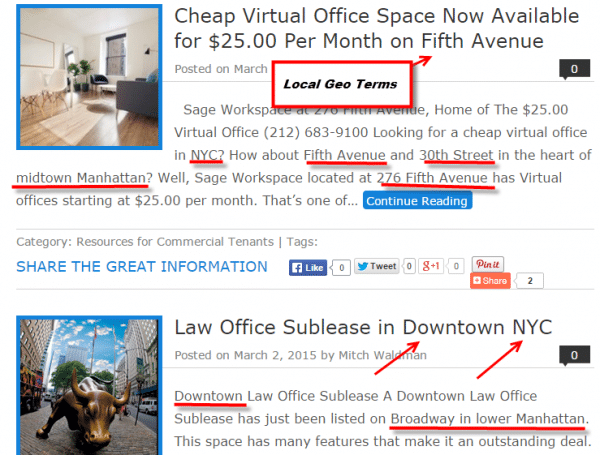 38. On Page Citations – Citations are listings with your company name, address and phone number. It's important to have the citation appear exactly the same on your web site, online directories and Google Places.Note the citation on website of NYC Workers Compensation Specialists www.enforcecoveragegroup.com .


39. SSL certificates For SEO Rank – According to Google "Security is a top priority." See http://googlewebmastercentral.blogspot.com
40. Thin Content Pages –  Less Than 100 words is a sign of low quality content. Get rid of it or use a 301 redirect. http://moz.com/blog/fat-pandas-and-thin-content
41. Duplicate Content – Google rewards "unique content," and duplicate content is NOT quality. Get rid of it.
42. Spelling and Grammar – The better the content, the greater chance you have of getting a quality Google Rank. Since top rank generates lots of new customers, it's a worthwhile investment to make sure your spelling and grammar are accurate.
43. Asking Questions – Why do we search online? Google is an information provider. If you provide questions and answers on your site, Google will reward you. Keep in mind, people search for answers. Plain and simple. Educate your customer, and you'll sell more.
44. How to Maximize Geo Terms – Let's say you have a 5-page website about your business center. You provide furnished office space, virtual office plans and conference rooms. You summarize services on home page, then link to your 3 individual pages and a contact us page. Then, link your Virtual page and conference room page to most important furnished page. If you use 5 different geo terms on each page, Google will learn the relevance of each page plus the geo terms. Results will grow exponentially.
45. Blog Strategies – Blogs work wonders for local businesses. They just might be the best tool for ranking for easy-to-rank niche keywords.
46. Blog Posts and Frequency – If you're a local business, make an appointment with your blog once per week. Blogs are your virtual sales force.
47. Blog Posts – Blog posts add a new page to your site every time you write one. Write 300-500 words, and link to another page for exponential results.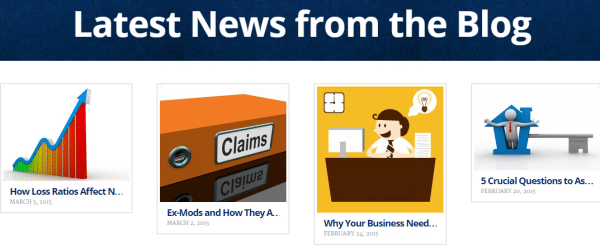 48. Subtopics Blogs – Linked – A very effective blog strategy is to create blog posts by topic with subtopics. For example, this blog post has 101 subtopics rolled into one huge blog post. From here, I'll create subcategories such as How to do keyword research. Then I'll break down into smaller subtopics such as How to Use Amazon to Do Keyword Research, How to Use the Google Keyword Planner and How to Find Keywords on Authority Sites. Then I'll link them all together as resources for my reader. Remember Google follows links and so do site visitors.
49. Google Places – This is a must for local businesses. You can align with your website, post photos and videos.
50. Citation Optimization – Ranking your Google Places is a result of appearing in local directories. The more directories you rank in, the better the results.
51. Local Directories – Local Google ranking with Google Places is achieved with many factors including local directories. They are also a source of new traffic to your site.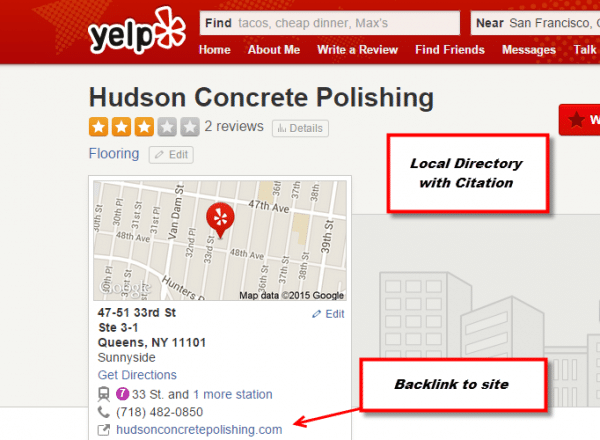 52. Reviews – Positive reviews on Google Places, Yelp and other sources indicate people like you. Lots of positive reviews are a signal to Google that they should move you up in rank.
53. Local Schema – Local businesses will benefit from local code to enhance your site. Imbed the code in your site, and you'll see your rankings increase.
54. Domain Names – Once upon a time exact match domains were an easy way to rank a site. Not so anymore. It still works, but you risk over optimization. Brand name domains are much safer.
55. Keyword in TLD – Let's say you buy www.guitarlessons.nyc and your inner pages read www.guitarlessons.nyc/electric-guitar-lessons or www.guitarlessons.nyc/acoustic-guitar-lessons . Then you use these keywords on your pages and links to your sites. You run the risk of over optimization and being sent to depths of the deep, dark back pages of Google.
56. Keyword As First Word of a Domain – I still have sites that rank great with keyword in beginning of domain. I wish I didn't. I get nervous these sites will tank due to over optimization. Be forewarned. You might be fine, but be cautious.
57. Domain Name Length – Short domains are better than long domains especially with mobile phones and tablets. Be creative with your domain, and keep it short if possible.
58. Domain History – The older and more seasoned a domain, the better the results. There is a huge secondary market for used domains. Many are aged with lots of pre-existing backlinks. If you plan on buying one of these, do your research. Spammy backlinks could be a sign of a penalized domain, which is why it's for sale.
59. Who Is – Who is data is a public record of domain ownership. Hiding ownership could be a signal to Google you have something to hide.
60.  H1 Tags – This is frequently the title of a page and indicator about the page. This is an important signal to Google (and your reader).
61.  H2 & H3 – H1 defines most important heading on a page. H2 – 6 relevant but less important headings. Font sizes decline from 1-6.
62. Page Loading Speed – How fast your pages load on Google search is a critical ranking factor. Google is constantly evolving their algorithm with goal of providing the best content to users. If your competitor site loads faster than yours, they will probably rank higher than you. You can check your site load speed at gtmetrix.com

63. Duplicate Content – Do not create duplicate content on your site. Make sure even within your own site that from page to page nothing is duplicate. You could have duplicate content on your site and not know it. Get a website audit, and get it fixed.
64. Image Optimization – It only takes a few clicks to put your keywords in the "Alt Tags" of your page images. It helps your rankings, and it's an easy way to get ranked in Google Images. Many of my clients get projects from people searching on Google Images.
65. Google Caffeine – This was introduced in the olden days, 2010. Google Caffeine was an upgraded way Google created to more efficiently crawl the web. Now Google crawls the web constantly without delays looking at many sources such as blogs, new, video and social sites. When linking your entire network of internet properties with frequent updates, people will find you in more ways and more frequently in many places online.   http://googleblog.blogspot.com/2010/06/our-new-search-index-caffeine.html

66. What is Content? – There are 3 basic items to ranking on Google. Your website and code Google sees, your site on-page content and backlinks to your site. On-page content is really what it's all about. Good content attracts buyers. 300 – 2,000 words on a page works.
67. How to Build Your Website – Always start with keyword research and choosing keywords. Then create your content followed by building your website. Biggest mistake I see is building a website, then adding keywords, content and photos as if they are an afterthought. Big mistake. Follow the steps in sequence, and you'll be rewarded with positive results.
68. YouTube – largest search engine after Google and is owned by Google. Videos can be made and ranked easily. Great for educating your audience and creating trust. Set up your own business YouTube Channel.
69. Videos – I've worked with many local clients to create short 1 – 2 minute videos. We've been getting great results with videos that answer questions. For example "What is The Best Red Wine with Pizza" or "How to Find Keywords for Commercial Real Estate Agents"? Google likes questions and answers. View a national strategy that started as a local strategy for Cam Wellness Institute .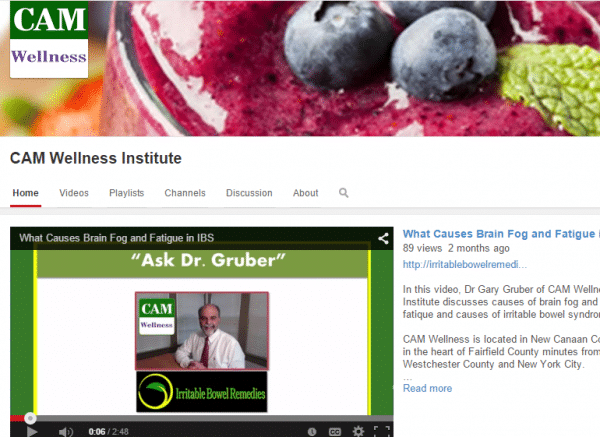 70. Backlinks – Initially, Google's creators sought to build a search engine that rates pages based on how many sources linked to a page. The concept being that more links must mean a better page. Sort of like votes. Over the years, clever marketers found ways to manipulate the search results with mass backlinks. Google Penguin is putting a stop to that. Backlinks are still a source of traffic, and a positive or negative signal to Google. Backlinks from quality, relevant sources will push you high in the Google search results.
71. # of Backlinks – The concept is sites with more backlinks will rank higher. If your competitor has 1,000 backlinks, you need 1,200. However, links from relevant sites with high "Domain Authority" or DA outperform low quality irrelevant backlinks.  For example, I'd rather have 200 DA 10-50 backlinks than 1,000 DA 0 Backlinks.
72. Links From Blog Networks – Many internet marketers create PBN's or Personal Blog Networks. If you get backlinks from these sources, your site is at risk for a penalty. Though there are high quality, real blog network sites, most of them are created solely for backlinks. Be careful.
73. Links From Article Directories – Article marketing was a popular way to get backlinks. Sites like Ezine Articles produced valuable links. Though they still work, they don't pack the punch for ranking like they once did. It's best to create valuable articles that people actually read rather than just creating spammy articles for the sake of a backlink.
74. Links from Online Press Releases – Links from online press releases are not as valuable as they once were. They are a form of article marketing. I still use them and get good results, but I use them only as a secondary source of backlinks. Click here to view sample anchor text link in a press release for concrete polishing for Hudson Concrete of NYC.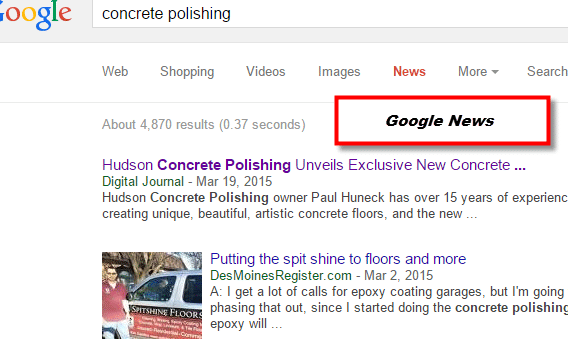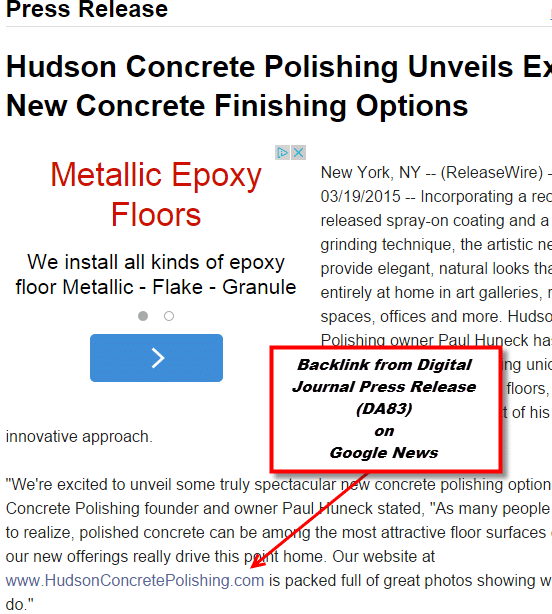 75. Authority Of Backlinks – Links from real sites on real blogs are valuable. Called guest blog posts, if a blog has a domain authority of 10 – 50, this is a strong link. These are some of the best sources of backlinks and not easy to get.
76. Broken Links – If you have links to your site from pages that no longer exist, remove them. Within your own site, make sure links between pages are not broken. If they are, fix them.
77. Links to Authority Sites – It's a natural process to create links from your web pages or blog posts to authority sites to aid your reader. An example of an authority site is webmd.com.
78. Links to Home Page – Your home page summarizes what your site is about and should include links to interior topic pages of your site. I create links from blog posts to home page and inner pages. Google crawls through every page of your site and follows the page links. A link path helps Google understand the relevance of your website pages. This is important since Google will learn the relevance of keywords from page to page resulting in exponential rankings on Google. The more keywords you rank for, the more potential new customers.
79. Links to Inner Pages – A simple strategy is to create a 5-page site with home page, 3 topic pages and contact page.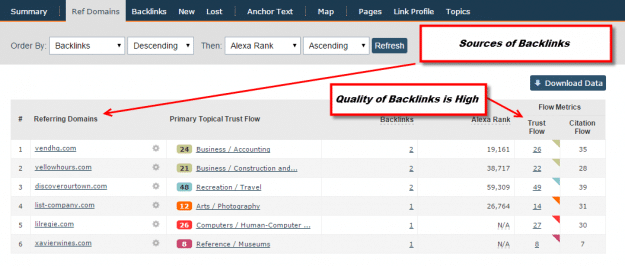 80. Relevance of Backlink Sources – More valuable than quantity of backlinks is quality and relevance. If you're a wine merchant, a backlink from Food & Wine is way more valuable than a backlink from Golf Digest. Think of it in real life. If a celebrity chef like Bobby Flay recommends a bottle of French Chateau Beychevelle St Julien, I'm more inclined to purchase it then if Tiger Woods tells me about it. Backlinks are the same way.
81. Brand Anchor Text – Anchor Text are the words you see in a link. 25-30% of your anchor text should be your brand name. For example, www.xavierwines.nyc is a brand anchor link.
82. Brand Anchors with Brand and Keyword – Here's an example of anchor text with keyword and brand: Get $25.00 Per Month Virtual Offices at www.sageworkspace.nyc. Your site should have 30% of brand anchors with keyword.
83. Generic Anchor Text – The backlinks to your site should also contain 10-20% generic anchor text links. Links like – Click Here, Read More, Visit Us are examples of generic backlinks.
84. Keyword Anchor Text – 20% of the backlinks to your site should be keywords you want to rank. For example, if you are a wine store in NYC, you want links such as: wine stores in NYC or wine delivery near West Village NYC.
85. Anchor Text Balance – To look totally natural and get the highest rank boost, backlinks should have a natural anchor text balance with 70 – 80% of backlinks to home page and 20-30% going to interior pages. Links should have 25 % brand anchors, 25% brand and keyword anchor text, 30% generic anchor text and 20% keyword anchor text.
86. Keyword Anchors Linked to Social Pages – Backlinks to social pages will transfer anchor text to your website helping you rank for specific keywords. Your social pages link to your website.
87. Outgoing Links – Your pages, especially blog posts, should have links going to home and interior pages plus a link to an authority site. For example www.nichequest.com
88. Backlink Diversity – As I mentioned, you should be getting backlinks from a variety of quality and relevant sources.
89. Backlink Quality – When creating backlinks, it's odd to have backlinks from the same quality sources. If you look at the backlinks from a large site, you'll see they have lots of links from many sites with varying quality. A low quality backlink is not a bad thing.
90. Reciprocal Links – If I link to you and you link to me. it's a wash. There is no significant value. But good links always help. If someone wants to swap links, no problem. Maybe there is a way to leverage off each other.
91. Forum Links – Questionable – Typically, forum links are manipulated links. Many spammers join forums only for the backlinks. High quality forums with monitoring can be valuable. Many are not.
92. Trust Flow – Links From Trusted sites. Trust flow is a metric to look at to determine the quality of links to your site versus a competitor. If your Trust Flow is 10 and competitors is 25, you have some work to do getting better quality backlinks.
93. Citation Flow – According to Search Engine Land, Citation Flow is how influential and trustworthy your site is based on the number of backlinks pointing to it.

94. Bullet Points and Numbers – Most people scan rather than read online. Bullet points help a reader gather bits of information. If it helps the reader, they will spend more time on a page and possibly click through to other pages. Google does view user experience as a criteria in determining site placement and who to rank the highest.
95. Pageviews as Ranking Factors – As mentioned above in #88, page views and time on page is a determining factor for ranking a web page and website.
96. Hosting – Small sites generally do not need much other than basic hosting packages. Basic hosting is shared hosting. If you don't have a secure site, you can get a virus. Google does not want to feature sick sites.
97.  SSL Certificates – Google rewards sites with SSL Certificates. According to Global Sign, they "allow secure connections from a web server to a browser." As you can see, Google is evolving towards a more friendly and trustworthy Internet.
98. Social Signals – Social signals are like reviews and a similar concept to backlinks. If you have many social sites with engagement, it's a signal that people like your content.
99. Adding A Facebook Page – You should definitely have a Facebook business page with icon on your site to allow people to share your content.
100. Adding Twitter – Like above, Twitter Icons allow your visitors to get in the conversation. The more engagement, the more social proof.
101. Adding Google + – Google Plus is another social sharing option. Pretty good idea to include Google Plus in your social marketing efforts if you want to rank on Google and YouTube.

There you have it – 101 ranking factors to get your business site to the top of Google so that you can gain more visitors and customers.
See any issues that you need to implement on your site? Maybe you have additional suggestions you would like to recommend to our readers. If so, please comment in the section below.
If you need any help with optimizing your site to bring in new leads, be sure to give us a call. We've helped hundreds of local businesses get online and gain success with their local marketing goals.

Latest posts by Edward Winslow
(see all)