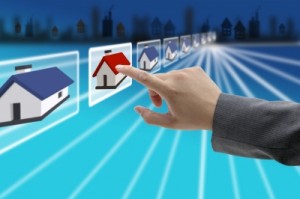 Whatever your skill level with creating and marketing your real estate sales website, the fact remains that you need leads.
You can study SEO strategies, attend countless seminars and peruse the latest guru's blog for tips to increase your website traffic, but absent viable leads, your real estate business is non-existent. Without a fresh flow of homeowner contracts and buyer showings, there's no action, no real estate contracts, no sales, and of course, no income.
Fortunately, local SEO keywords and search marketing will bring those new prospects to your agent or agency business. When you understand how to properly optimize your site, that traffic will increase search engine rankings until it pours in with just the click of the mouse.
When it comes to traffic, however, the reality for many real estate agents and companies is often a very different picture. Agents struggle with the challenge of promoting their listings and websites. Although the right online marketing strategy promises to help real estate professionals expand their monthly sales volume for homes, knowing where to start, especially for beginners, can be overwhelming.
How Do Real Estate Agencies Build Website Traffic and Leads?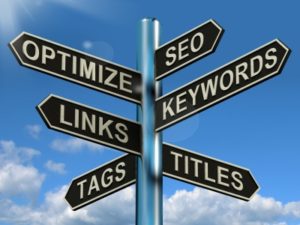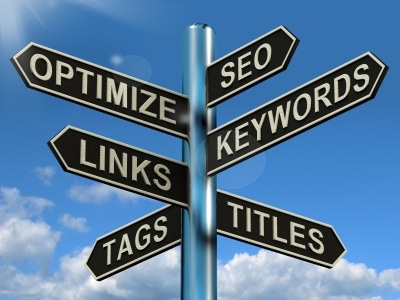 Every actionable step with regard to your website traffic boils down to two words: keyword research.
Keyword Research Tools
In fact, researching keywords is so vital to your business that without it, your site will sit on the World Wide Web like a needle in a haystack. No one will see all the great content, pictures or listings that you diligently serve up daily or weekly.
There are various research tools, both free and paid, that you may use to learn about keywords vital to your particular business. But no matter which tool you choose, if you are targeting keywords that have too much competition, your site will never move up in the rankings. You'll quickly learn that there will always be bigger websites, brands and SEO companies that will outrank your real estate listings for common keyword terms within the real estate industry.
So what do you to do to improve your site traffic using keyword research?
Very simple. Find keywords with low competition. This means that if you live in Florida, you probably are not going to target the term "Florida real estate agent." The reason is that there will be many larger companies with much deeper pockets. They'll be able to outrank your site for all major real estate related terms. Instead, as a small agent or broker in the Florida market, you'll need to get a little creative to come out on top.
Examples of Local SEO Keywords
Let's say you live and work in Indialantic, Florida. As part of the Palm Bay and Melbourne metro areas, there's a lot of competition among real estate agents. As a savvy real estate agent, you know you have to build your website ranking to get your site noticed when potential clients search for agents in your area. So what do you do? You focus on local search marketing. That means that rather than targeting a broad term such as "Florida real estate." You will target more local terms using area names such as:
Indialantic real estate agents
Brevard County Florida real estate agents
Melbourne Beach realtors
Satellite Beach real estate agents
Focusing on city + real estate, county + real estate or beach area + real estate brings you hyper local results for people that are searching for homes or listing agents in those areas. There are potentially hundreds of other combinations you may choose to rank your site in the local region. It just takes a little brainstorming and possibly mapping to figure out which local SEO terms to select.
Once you've drilled down and discovered these very specific keywords, you're then ready to fully optimize your site using those terms. Make sure the keywords are included in every part of your website or blog content.
Here at NicheQuest.com, we teach you about all that you need to optimize your site for your niche. If you would like to learn more about how local SEO keywords will bring leads to your site, then join our subscriber list to receive your free e-Book to get you started today.
Latest posts by Caroline Vega
(see all)