Broadcasting your niche business to your customer starts with keyword research. Keyword phrases help us determine what customers are looking for when they search online. Not all websites are going to benefit from a search engine optimization strategy. If your business has too much online competition because you are trying to reach a national audience, your plan for exposure might be via social networks. Keyword phrases are still very important because we need to know what your customers want. We want to give your customer the information they want. We learn this from keyword research.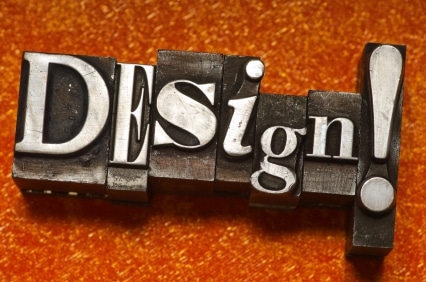 Local Search Engine Optimization and Website Building
A large percentage of small businesses in the United States operate in local markets. Consider a gutter company for example. No matter how good you are at installing gutters your potential customer likely won't remember you. But as soon as they need a new gutter system they will search online. If your website content satisfys what the customer wants by providing educational information, based on keywords, there is a high likelihood they will call you.
Most customers searching for gutters will search locally. They will search by town or county along with the keyword phrase. Don't assume that they will only search gutter or gutters. Maybe they search downspouts or roof repair or leaf shield.
A small 5 page website can optimize 3 keyword phrases per page or a total of 15 keyword phrases and 4-5 towns per page.
Each additional optimized page is money in your pocket. The more content you have on your site, the more Google rankings you get. The more Google rankings, the more business you get.
Remember The Terminator?
Arnold Schwarzenegger starred in the famous movie The Terminator. Machines built by humans started to learn on their own. Google and the other search engines also learn. When they find a website that is optimized properly in local markets they perceive that site to be the local expert. Google is in the business of providing the best information possible to their searching customers. If you are the expert, you will get rewarded. You can get rewarded with Google rankings that you did not target but are relevant to your business.
What Is The Magic Button?
Contrary to what you might hear from those who say they can get you top Google positions, it is not that easy. There is no magic button, sorry.
It's a fact online results can change your business life. Businesses are capitalizing on the web every day and putting their competition out of business.  There are a number of things that you can do to get your site ranked high fast. First is proper use of keyword phrases in your web site.
You should have a blog built into your website. If you update your blog twice a week it's like turbo charging your optimized keywords. Google and the other search engines like to see new content. If effect they see that you are working your business, that you are serious. The more you update your blog, the more Google comes back and crawls through your site. I might add, that if you use those keywords that we researched in your blog updates, you will get even more search engine visibility. Two blog updates per week is 100 per year. You can easily get hundreds of  Google positions even in small markets.
How Article Marketing Can Drive Your Site To The Top – The 3 Week Program
We have found that new sites will get amazing, fast rankings with Article marketing. This is a process of writing a 300-600 word article relevant to keywords on your site. A program of submitting an article a day for 3 weeks with links to your web pages and web site will push your site to high rankings fast. The positions will also stick rather than floating around.
The benefit is inbound links from top ranked sites like Ezine Articles. Secondly, many web sites will place your quality articles on their site resulting in more inbound links to your site.
Marketing requires work but the return on your investment will increase your sales.
Need article marketing help. Contact us at 203-762-1366 or send us a not on our Contact Us page.