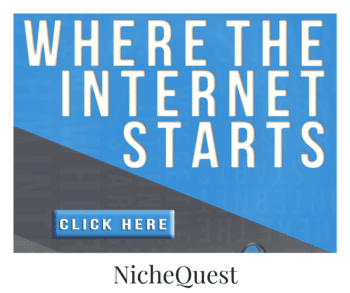 Are you just starting a new business and don't know where to begin?
Or are you an existing business owner discouraged with the lack of new business from your website and social pages?
If you're ready to create the results you need and deserve, let me tell you what we do to generate thousands of leads every month.
Small Business Local Marketing: Where Do We Start?
Our first action is to develop a marketing strategy, and then we always follow the steps below.
The level of your success online is subject to your strategy.
Our local business marketing strategies start with 7 basic questions:
What is the value of your customer (Life Time Value)?
Who is your customer?
Where is your customer?
What does your ideal customer/patient need?
What services do you provide and what is each worth?
How many customers can you handle?
How much would you pay to get a customer?

What Is the Lifetime Value (LTV) of Your Customer: What Does This Mean?
Below I use an example of a dentist and a commercial roofer to show you how LTV compare. You can apply the exact same formula to your business.
Local Marketing Examples: The Dental Practice Example
Let's say you are a dentist. If your ideal new customer is a young family of 4 and each family member spends an average of $500 per year, then the value per year is $2,000.
If the family sticks with your practice for 10 years, the value is $20,000.
If the dental practice attracts one (1) new family of 4 per month, then in year 1 (12 months), the practice creates $24,000 of income in year 1 or revenue of $240,000 over 10 years. If each family refers one (1) new family over 10 years, the income jumps exponentially.
The Commercial Roofer Example
The commercial roofer follows a very different strategy than a dentist. Where a family of 4 could be worth $2,000 per year to a dentist, a commercial roofing project could be $200,000 or more.
Where Is Your Customer Located?
For many dental practices, their patients are likely within a 5-mile radius of their office.
The commercial roofer's geographic target may be a 100-mile radius or more.
What Services Do You Provide and What Is Each Worth?
People search for their problems, needs or as I call them, niches within their business.
Generally, these are specific services. For a dentist. it could be teeth cleaning, teeth whitening, clear braces, toothaches, dentures or crowns.
Each of these services provides a different value. Teeth whitening could be $200 whereas, dentures could be $10,000.
For a commercial roofer, their customers might be searching for installers, contractors or companies for flat roofs, asphalt roofs, metal roofs, single-ply roofs or many others. The value of each roof differs.
How Many Clients Can You Handle?
When you implement the right marketing strategy, the internet will consistently deliver many new clients.
I've seen leads come in for $100 to over $1 million depending on the type of business.
It's important to be realistic about what you can handle. Can you handle 1 new client per month or 10? The answer to this question is subject to your offline fulfillment capabilities.
Keep in mind, if a dental receptionist misses a phone call or email lead from a client worth $20,000, that's an expensive missed call.
If a commercial roofer misses a call from a lead worth $200,000, well, that's really expensive! Unfortunately, I see this happen all the time.
How Much Would You Pay to Acquire Your Ideal Customer?
If you're serious about growing your business, this is an important question.
One of the myths about the internet is that it's free. Five to 10 years ago it was less expensive than it is today.
Due to the extraordinary results business can achieve, online competition is driving up the costs for search engine optimization, Google AdWords and Facebook ads.
However, the right strategies implemented properly continue to produce extraordinary returns on investment of both time and money.
Extremely inexpensive and free channels are still available to promote your business.
Your Blueprint for Building a Customer-Generating Marketing Strategy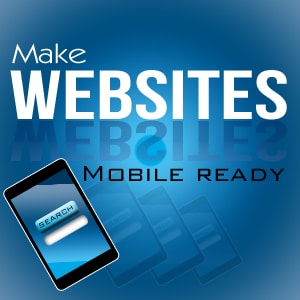 We follow these steps for every project whether for our own lead-generating websites or for clients.
Strategy – Your plan starts with "What Is Your Client Worth?"
Keyword Research – After you outline your strategy, keyword research is the next step.
Content – You will need content for your website.
Website – Websites with 3 actions for your visitor to take including clear links to click thru website, subscribe or contact form, Call feature easy to find on desktop and mobile,
Mobile – 57% of visitors search via mobile. Your website needs a mobile-friendly version.
Google My Business – At the very least, you should have a GMB listing with relevant categories, images, videos and optimization.
Social Pages – Set up your social business pages including Facebook, Twitter and Linked In.
Reviews – Prospects will check out what others say about you.
SEO,  Search Engine Optimization – strategic rankings for Google search is still the best source of new customers for local businesses.
Paid Advertising – Paid advertising is available via Google AdWords, Facebook Ads and Display Ads. Without a solid strategy, you can easily overpay with zero results. I know, I've done it.
Tip: 20% of your efforts will produce 80% of your results. Keep this in mind as you implement your strategy.
How to Create a Local Marketing Strategy: Summary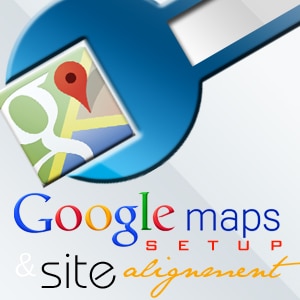 After building hundreds of websites and online advertising & marketing strategies for both small and large businesses, we discovered that simple steps, systems and cheat sheets are critical to online success.
If you spend a few minutes to develop your strategy, you'll have a long-term plan for not just your website, but Facebook, Twitter, Linked In, YouTube and your offline sales.
It always starts with the development of a simple marketing strategy based on the value of your client.
Need help developing a successful online strategy? Give us a call or send an email here.

Latest posts by Edward Winslow
(see all)